Gallery
Address
CHELSEA space
Chelsea College of Arts
16 John Islip Street
London
SW1P 4JU
United Kingdom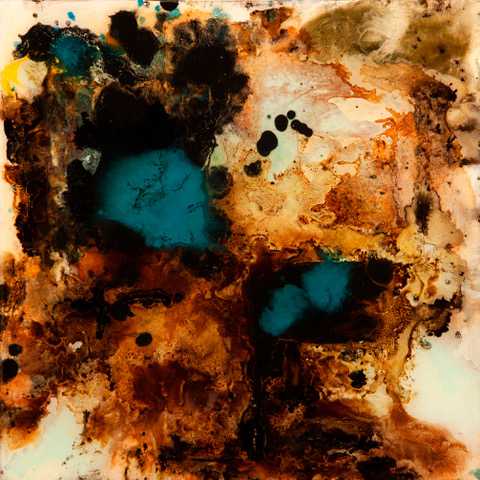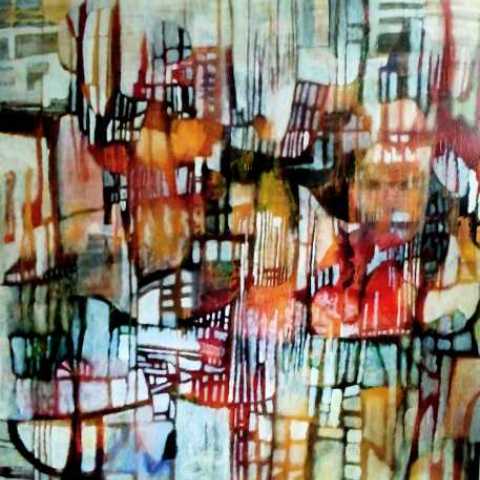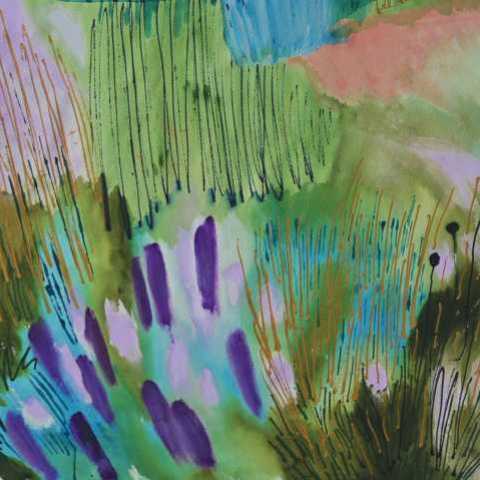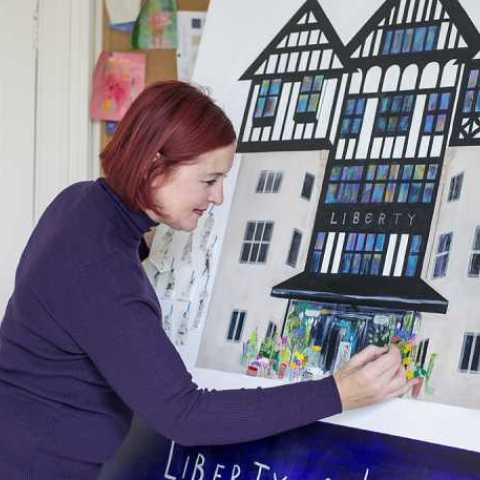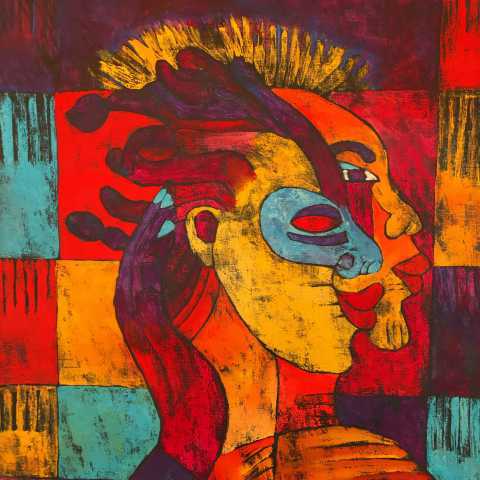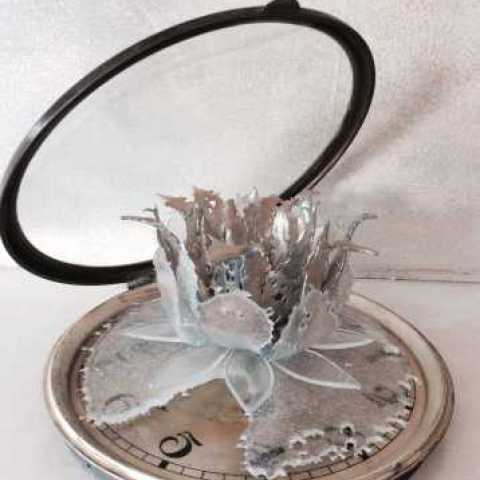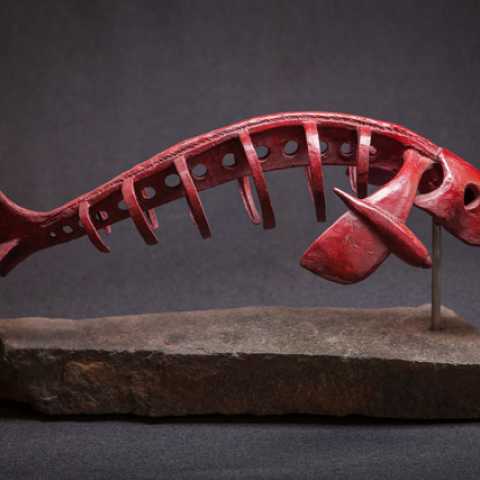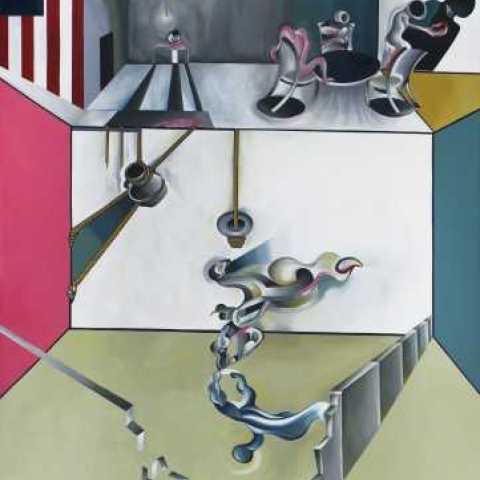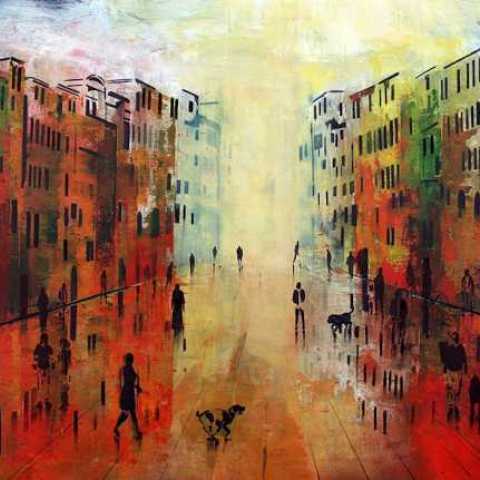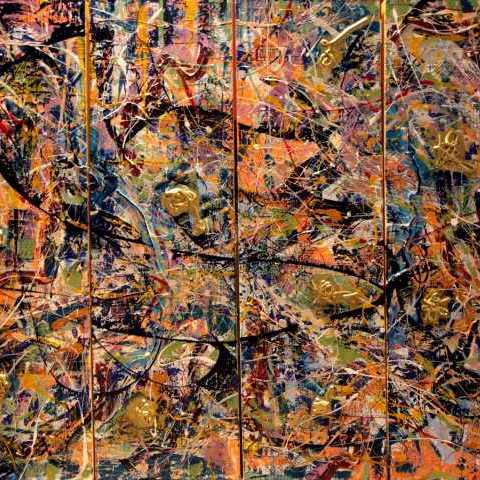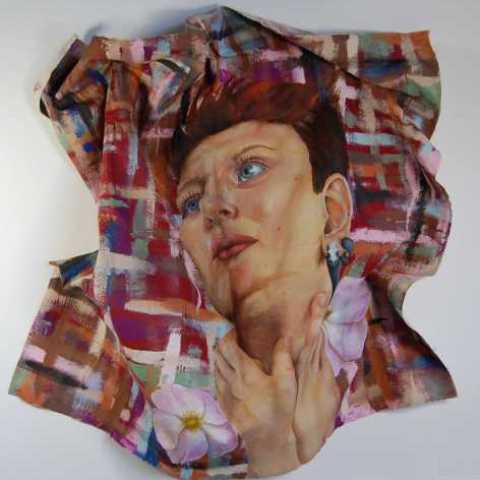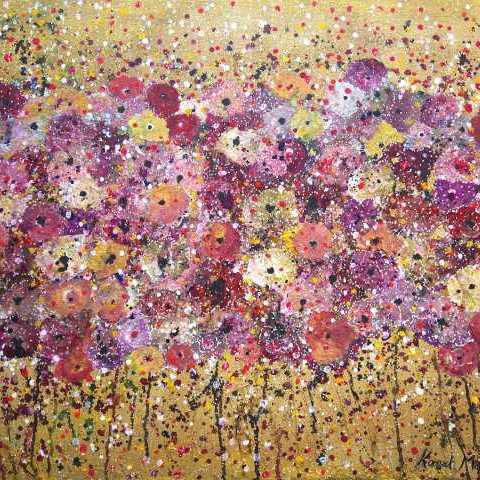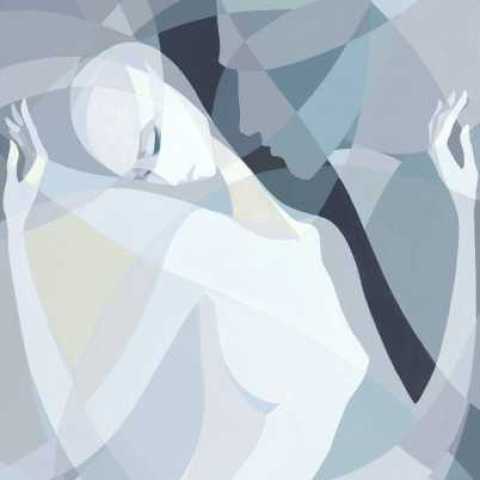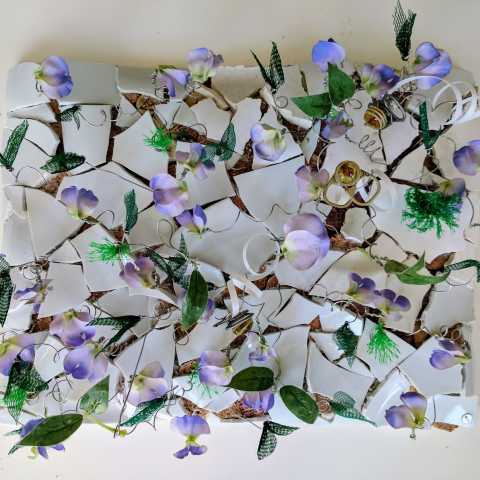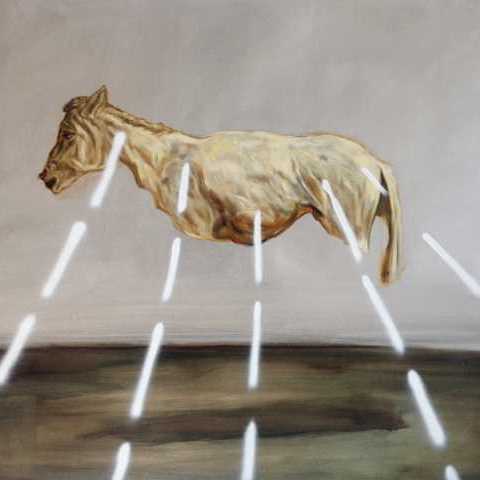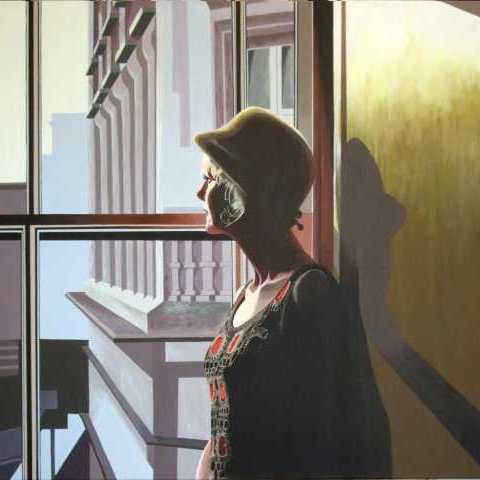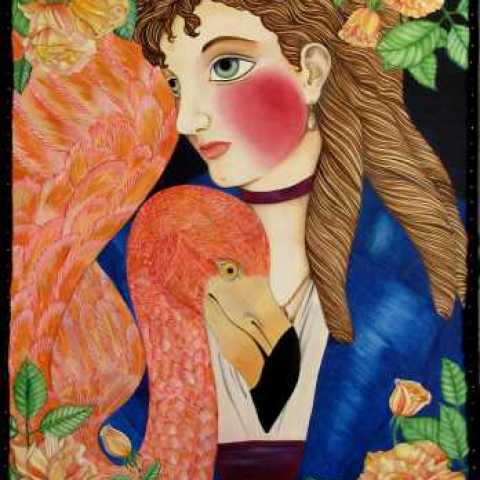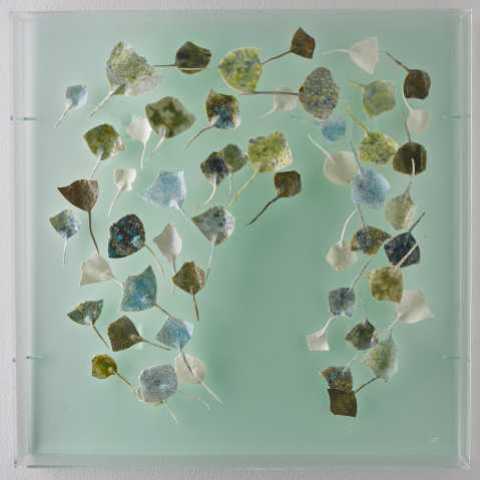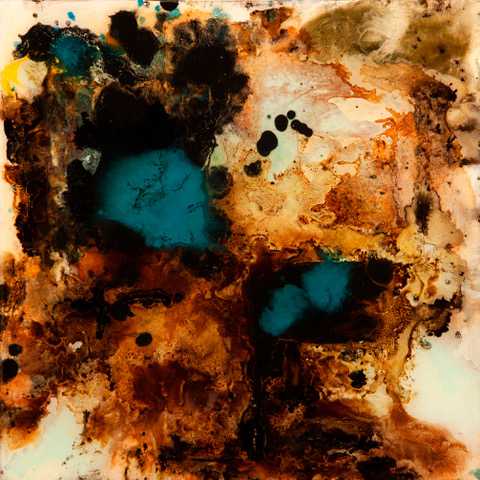 FLUX EXHIBITION at CHELSEA COLLEGE OF ARTS,

Artists in the Spotlight at FLUX EXHIBITION July 12-16th July 2017

Private View: July 12th 18.00 - 21.00

FLUX Exhibition is a ground breaking art event - a collection of the most dynamic painters, sculptors and performance artists which represents an alternative way to encounter today's best new art.
FLUX has established itself as the platform for contemporary artists to be discovered and to be part of an exceptional, unconventional art event. Hosted by Chelsea College of Arts in LONDON and curated by Lisa Gray, the founder of FLUX, this fourth, much anticipated edition of FLUX brings 90 artists to the fore. Gray has hand selected the very best emerging and established artists for a five-day interactive event.
FLUX opening party comes alive with musical guests, performance art and site specific installations which complement the work and bring a new experimental approach to the exhibition.
The show represents a rare opportunity to gain access to a diverse group of gifted artists, on the path to being the big names of tomorrow, showcasing international talent in a collaborative, curated show. FLUX celebrates dynamic, emerging artists on the precipice of wider accolade and fame.
Performance artists include Cheddar Gorgeous, Anna Phylactic and Liquorice Black the internationally known members of the gender fluid drag group 'Family Gorgeous'.
Marnie Scarlet will be joining us for the private view evening and performing in her bold and unique style. Marnie is an underground sensation and one of the top names in fetish performance.
Street artist Max Brazier Jones will be creating a large artwork in his signature style, live throughout the duration of FLUX.
AbNorMalik is joining us in some wonderfully strange form. He is an internationally touring actor and Mime artist. The cartoonesque characters he designs, creates and performs are reminiscent of the darkly humorous illustrations of Edward Gorey with a quirky commedia dell'arte flavour and a nod to Neil Gaiman's 'Sandman'.
The exhibition will also be featuring a unique, Mini-Masterpiece wall where smaller artworks by FLUX artists can be purchased for £300 or less. A great way for a new collector to invest in art at a fraction of the price of artists' normal sized works.
FLUX has received over 700 submissions and once all artists have been selected they will be listed on the website http://www.fluxexhibition.com/
Location - 16 John Islip St, Westminster, London SW1P 4JU

Nearest Tube : Pimlico
Opening Hours
12th July 18.00 - 21.00 Private View (ticketed)
13th July 11.00 - 20.00
14th July 11.00 - 20.00
15th July 11.00 - 20.00
16th July 10.00 - 15.00
For more information please visit http://www.fluxexhibition.com/
For tickets please email [email protected]

PRESS CITRINE PR
email : Carol Perrett [email protected]

Artists Include:
JOHN HOBBS

John is an artist living and working in South London. Largely he paints producing abstract work and portraits. He uses oil paints on canvas and also draws and makes paintings on paper. He sometimes incorporates found objects, both wood and metal, into his work. He also sources beautiful vintage picture frames which he refurbishes then uses to frame works on paper. 
John's teenage years were isolating, growing up in a small Lancashire town where he was outside of that society he became an alone person. This drew him to abstraction as it sits outside of convention and is without rules, a world apart rather than a world within. John hopes to share and impart feelings in the paint and to illicit an emotional response from the viewer. 
John is continually searching and learning, pushing further with each painting in his desire to produce something extraordinary.
As well as exhibiting my work in galleries and art fairs, John also has a loyal following on social media who enthusiastically support his creative output.
John's work :'Jewel Box' gives the feeling of looking into a glass case filled with precious stones. On a stretched canvas he collaged the structure in fabric then added the colours using layer upon layer of oil paint. The painting was then sealed in a resin gloss to give the feeling of looking at the painting as if through glass.
CAIA MATHESON
Caia Matheson is an award-winning contemporary oil painter based in Brighton, UK. She was born in Johannesburg and educated in Tokyo and London. Matheson has exhibited widely in the UK, and has been shortlisted for numerous awards, including winning Brighton Artist of the Year in 2004. Matheson painted Europe's first Rainbow Pedestrian Crossing Brighton in 2014, and in 2013 her work was selected by author Neil Gaiman for the book A Calendar of Tales.
Matheson is inspired by wabi sabi, or the beauty of imperfection. For Matheson, painting is a very physical process. She loves to mix paint mediums and experiment with the effects. This, for her, can be the most exciting part of the creative process. Her mediums are oils – tubes of oil paint, oil bars, oil pastels and mixtures of oil paints and dyes. She enjoys the texture consistency and smell of them. Matheson paints with her hands and washing-up sponges onto canvases laid flat on the floor, building and scratching off layers of oil paint to create a world within worlds.
SOPHIE O'LEARY
Sophie O'Leary creates charismatic, intensely hued and emotive landscapes, she works using collage, acrylics, oils, pastels and watercolours. Sophie's harmonic and abstract compositions are inspired by her esoteric experiences of nature and music, and her extensive work and travels in India and Moscow. Artists influenced by Theosophical ideas, such as Kandinsky, Klee and Af Klint are also a source of insight. Her interest in transcendent energy and spirit over the mundane, has a resonance which reaches beyond the conscious mind and gives form to her painting.
CLARE HAXBY
Clare Haxby whose large paintings of London and Singapore Landmarks are being exhibited for the first time at Flux exhibition.  Clare a fine art printmaker builds up her dynamic images with paint and printmaking using mono-print for delicate line details. A British Artist Clare has recently returned from living in Singapore for 8 years where her paintings of Singapore Landmarks drew the attention and patronage of ambassadors and VIPs. 
You can see Clare's new painting of LIBERTY LONDON building and her huge painting of Marina Bay Sands Singapore at Flux Exhibition. 
 
JOCELYN ROSSITER
 
Jocelyn Rossiter is a London artist, who turned to art at the age of 58. Having been born and lived in South Africa for 38 years, her art has an African flair. She uses lots of different media, including gouache, acrylics, oil pastels, inks, even food colouring. She loves experimenting, so her art is always developing. She sells her work internationally and has exhibited in Canada and London, including the Pastel Show at the Mall Galleries for the past 4 years. She had her first Solo Show in London in December 2013.It's the bright colour and sometimes distorted figures that make her work so original and dynamic. Joss loves life, loves art and is passionate about producing work that captures the viewer's attention.'
HELEN DYNE
Helen Dyne is a mixed media glass artist and has been working with glass
for over 16 years. She is self taught and enjoys the freedom of
exploration with no boundaries. She combines her love of nature with her
fascination of found objects especially vintage clocks and old tools. She
creates almost 3D illusions in some of her work by painting on many glass
layers then fusing the final piece into one solid piece of glass.

She is working on a series of work for the past year that explores the
vulnerability of winters cold and frost and the beauty in decay. Her
decaying beauty series is a mix of sculptural work and paintings using a
mix of sheet glass and glass powders and frit, each piece she likes to
keep the transparency of the glass with just a hint of colour or no colour
at all and then slumping to melt the glass in many directions bringing
movement and fluidity to a lot of her sculptural pieces
ADAM WARWICK HALL 
Fascinated by aircraft, animals and plants from an early age, Adam trained as a sculptor from 1989 to 1991. On graduating he immediately started work as a sculptor and model maker for the Film and TV industry at Shepperton and Pinewood Studios. He then progressed to specialist work with Exhibition and Aerospace companies creating one-off pieces which other trades were not able to make due to their complex curves and diverse materials.
 
In 2010, after twenty years of making all types of shapes and forms in a range of materials for a wide variety of people and companies, an unexpected family bereavement  made him realise we are all a long time dead and we should be following our own dreams not those of others ,so Adam set up his own studio near Bristol. 
Inspired by aerodynamic, organic and animal forms his work as an artist has always been a mixture of biology and mechanisation. Adam's love of aerodynamic forms fuels his concepts; fusing mechanised structures with organic forms to create his pieces.
 
THOMAS DOWDESWELL
Thomas Dowdeswell pulls back the curtain on current, controversial issues with surreal political satire, challenging the viewer to confront, digest and empathize with multiple perspectives, both literally and theoretically. The complexity is discernible and at times even daunting, yet Dowdeswell's works remain decipherable like an unnerving cautionary poem of the end of civilization as we know it. Meanwhile, under the geometrical figures, symbolic color palettes, and explicit imagery, an intellectual voice is always present.
Dowdeswell's surrealist style creates a dreamscape atmosphere where he deliberately juxtaposes imagery of desperation and opulence, victimization and exploitation, in an attempt to explore the inequality of society through a flurry of abstraction and symbolism. When expressed through structural shapes, the form and energy is reminiscent of Futurist Umberto Boccioni's Elasticity (1912).  But sometimes that flurry takes a complete abstract form, reminding the viewer of Kandinsky's Compositions (1913), and thus the longing for liberation. Moreover, Dowdeswell's faceless, indistinguishable figures have an uncanny resemblance to Salvador Dali's  'creature' in The Persistence of Memory (1931) reinforcing the obscure, dreamlike setting and reiterating the inescapable confusion of the human condition. 
Thomas Dowdeswell currently lives and works in Bristol and has exhibited throughout the UK, France and the United States.
PHIL DAVIS
Phil Davis is a west midlands based fine artist whose emotionally charged paintings use a technique that involves creating handcrafted stencils of the subjects he wishes to produce and incorporating them onto surfaces of intense, bold colours in experimental and unconventional ways. Establishing this technique has enabled him to produce multi layered landscape and figurative paintings that depict heightened emotional states, the passing of time, fragmented memories and even musical patterns against rather literally produced subjects. In this artistic goal he is attempting to portray how the complex and ever evolving aspects of the human mindset blend with how we observe the physical nature of life. His work strives to acknowledge both the positive and negative energies of life and to present a picture of the world through the mindset of pure emotion as well as an object of intense physicality.
SIMA MEHTA
Sima Mehta's work is about spontaneity, positivity and energy, which she derives from her journeys and observations across the world. Sima has created works inspired by the histories and cultures of Japan and India and, most recently, based a series of work on current affairs and social issues closer to home, reflecting on Brexit and the division between the rich and poor.
Inspired by Jackson Pollock, Willem de Kooning and Riopelle, Sima Mehta offers a bold and contemporary take on Abstract Expressionism. She works with acrylics, mixed media and inks using  a vibrant and expressive palette.
Sima injects high energy and passion into her work, creating pieces that evoke a sense of ambiguity and mystery, appealing to her audience's imagination and interpretation. Her powerful use of textured layers - comprising hidden images, symbols, shapes and text - gives each individual piece a uniqueness that reaches out to the viewer in different ways.
CHERISH MARSHALL
Cherish Marshall is a British artist that has recently graduated from the university of Gloucestershire, however she is now working and living in Essex. During her studies she exhibited Gloucestershire and Amsterdam, but has now branch out into London.

She grew up with a mother that has many disabilities, this lead her to be inspired by vulnerabilities and how it affects the sufferer and observer. She manipulates canvas to enhance the idea, that like her subjects, the canvas also has its own vulnerable state.

To be human, we need to feel and experience life, by doing this, sometimes we become hurt, broken, vulnerable. Yet, we can't feel this way, we have to be happy, strong, normal, surly this is strange. Vulnerability is normal and trying to hide this, can break us physically and emotionally. Yet if we let ourselves be vulnerable, we can gain strength, we can learn to be happy from our broken selves.

To be vulnerable makes us human, this is what Cherish wants to show.
KOMAL MADAR
Komal Madar is a British born painter based in West London. In 2003 she completed her Art and Design foundation at Central Saint Martins and later her Post graduate Diploma in Fine Art at Byam Shaw College of Art.
 Visually, she wants her work to be beautiful and the point of entry to be intriguing to evoke an emotion in people. Madar works intuitively because she believes that's when she creates her most exciting work. Having the element of surprise is what keeps her investigation of materials and processes evolving.
 
 Madar's primary work draws inspiration from Nature, Abstract forms as well as Indian influences. She paints mainly with acrylics and uses a range of mixed-media. The artist gathers inspiration from her experiences, surroundings and dreams "I paint instinctively, evoking emotions through my work as I experiment with new and different styles and materials." This investigative method gives a personal exploratory energy to her paintings. The abstract forms allow the viewer a glimpse into the artists subconscious as patterns from nature are depicted with vibrant passion, wrapping around the forms of figures twisted in pleasure.
 
 Madar's Indian heritage is another key influence in her work, seen visually in the use of materials such as Indian textiles, pigment powders and henna, and in the sprawling, intricate patterns, which add depth and texture to her canvases.
PAOLA MINEKOV
'In this painting
I explore the tension between desire and inhibition. The sexual undertones
of restrained passion are captured for a fleeting moment before the
inevitable kiss.
The composition of The Outsider is inspired by Gustav Klimt's painting The
Kiss'

A devoted painter, Paola Minekov encapsulates vital sentiments and moments
of life, using a discernible visual language. Her work reveals influences
of early Modernist traditions, blending abstraction with figuration, to
depict lyrical yet dynamic scenes. Inspired by her personal experiences,
her visceral works inspire contemplation and focus on the human condition.
Recording her experiences and visions, the artist has created several
series of paintings. While exploring a more traditional representation
through portraiture and still lives, she produces different, stylistically
coherent bodies of work. The Dancers series documents her enthusiasm for
classical ballet, the Cityscapes recount the story of her itinerant life,
while the Undercurrents series is a symbolic group of paintings based on
different human emotions.
FRANCESCA BUSCA
For Francesca Busca exhibitions, painting and modelling clay were regular hobbies which never satiated her inherent creative nature. Finally, she entered the Scuola Mosaicisti del Friuli, in Spilimbergo: a whole new world of WONDERS opened up. Always fascinated by colours, shapes, textures and smells, Mosaic finally showed her the perfect way to combine them all. Ever since, she has not stopped studying it in every possible way, with the aim of constantly pushing herself beyond her creative boundaries through tireless experiments. Taking courses in different countries and juggling between the completely different settings of her studios in London and Trieste makes it even more intriguing. Her philosophy is always to learn as much as possible, never to take anything for granted, and then - to make it hers!
MARCO PIEMONTE
Born in Rome, Italy, in May 1976, Marco worked and developed his first artistic style in New York when he was 23, assisting Ross Bleckner during the summer of 2000. He moved back to Europe and graduated from Marangoni Milan in 2004 with a BA in Visual Communication.He then came to London, teaching at a college for 12 years Visual Communication and Fashion Illustration, eventually committing to full time painting.
BRIAN PARKER
Brian has a unique way of looking at the world and attempts to convey this vision through his work. Although his work is very contemporary he considers himself a traditional painter in the sense that his only aim is to create beauty. He does this by appealing directly to that aesthetic sense we all possess which says this image is right, this image is wrong . He aims always to produce work which is right . In his own words "I am not very interested in the thematic content of my work but only in the aesthetic effect it has on the viewer."
Trained as a scientist and with a Ph D in chemical engineering Brian took up painting in 2009 during an access to art and design course where he discovered an overwhelming desire to paint. He is a prize winning, widely exhibited artist with work in private collections worldwide.
IRENE RASPOLLINI

Irene Raspollini was born in Siena, Italy, the 14th of August 1982. As a self taught artist, her research involves mainly painting, analog photography and wood sculpture. Her collectable and unique style of narrative portraiture, with rosy cheeks and big almond eyes characters surrounded by detailed patterns, floral elements and surreal scenes, have recently caught the attention of international collectors and galleries. Her favourite techniques are watercolour and acrylics, but also self produced pygments. She loves paper and she applies it everywhere, even on canvas or board, because she believes that the texture of this support is the most suitable for her style. Her works, which are represented by galleries in Italy, UK and recently in China, feature in private collection in Australia, Italy, United Kingdom and United States.
                                                                                                       
JOY TRPKOVIC                                                                         
Joy's work is inspired by wild coasts, and the power of the sea to shape and erode. She currently works in paint on canvas or high fired hand built porcelain. Her paintings capture a broader sweep of landscape and in contrast her porcelains are concerned with an altered view of the minutiae in marine life.   Natural forms, animate or inanimate, strata, shells, bones and fossils are her catalysts.She strives for ethereal fragility as she models and carves porcelain to a risky translucency. Her hybrid sea creatures are pressed with the imprint of skin, and individually formed and hand painted with lustres to form dynamic colonies. Recent wall pieces have been mounted on translucent Perspex, enabling light to pass through the work, falling across shards. This creates a changing dynamic as the viewer moves. Other works comprise collections of small sculptures, hand built and assembled as wall or table installations.
Recent success in four international Ceramic competitions at the Museum of Ceramics in Alcora, Spain, including 2nd prizes in 2011 and 2015 based on her unique techniques has encouraged Joy to focus on ceramics as her main medium. New work stretches the possibilities of a 0.5mm thick porcelain substrate she has used to make paper-thin highly translucent wrapped vessels. According to the American suppliers and their technical research department they believe she is the only one using their material in this way.
This material in combination with Southern ice porcelain was used to make the first 'Shoal of Angels' wall piece, which won the 2nd Prize in 35CICA International Ceramic Competition, Museum of Ceramics, Alcora,  Spain. Work proposed for Flux includes wall installations developed from this first idea.