Gallery
Address
36 Bedford Square
London
WC1B 3ES
United Kingdom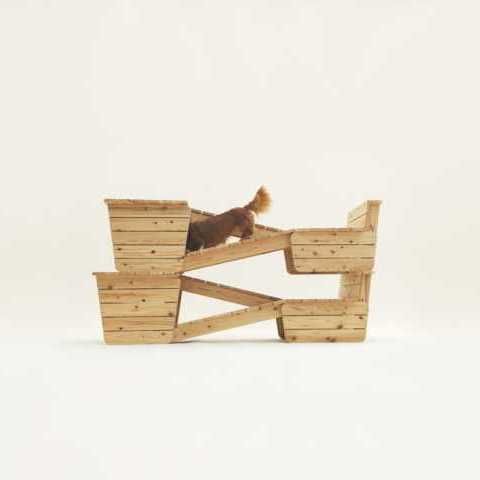 Inspired by the Architecture for Dogs exhibition at Japan House London, London's prestigious Architectural Association School of Architecture hosts 'A Playground for Non-Humans': a week of installations and events in association with Japan House London at Bedford Square. 
Installations include the Architecture for Dogs Roadshow: an interactive display of four pieces from the Architecture for Dogs exhibition created by the world-renowned architects and designers Atelier Bow Wow, Kuma Kengo, MVRDV and Hara Kenya. 
Accompanying the Roadshow is a selection of new works specially created by Architectural Association School of Architecture members as part of the school's 'Architecture for Non-Humans Design Competition'. Developed in response to Architecture for Dogs, the competition and resulting exhibition, supported by Maeda Corporation, examine the importance of non-human inhabitation in its various and diverse forms across the city environment and seek to trigger a discussion around alternative models of urban living that embrace today's challenges. 
A round table discussion and a programme of events in collaboration with AA LAWuN (Locally Available World Unseen Networks) around the theme of Architecture for Non-Humans runs concurrently to the installations. Further information can be found via the web link.