Gallery
Address
23 Cork Street
London
W1S 3NJ
United Kingdom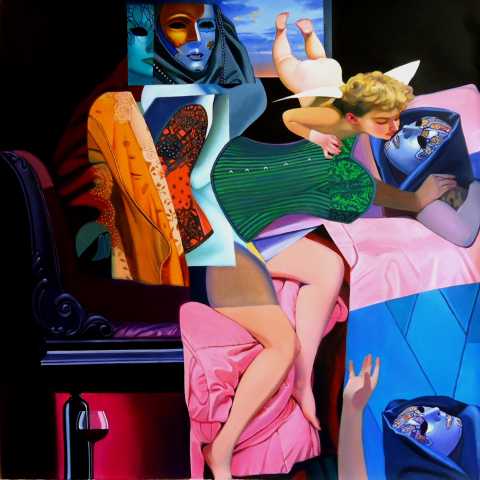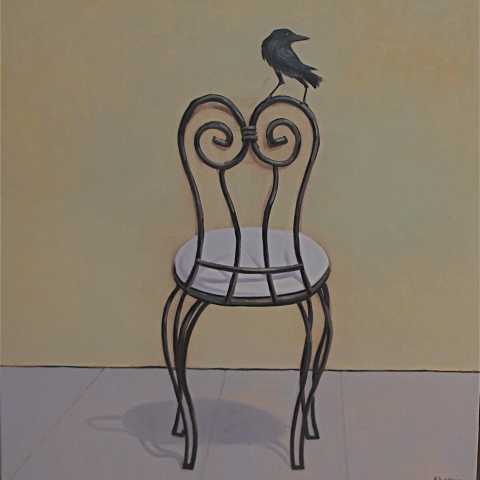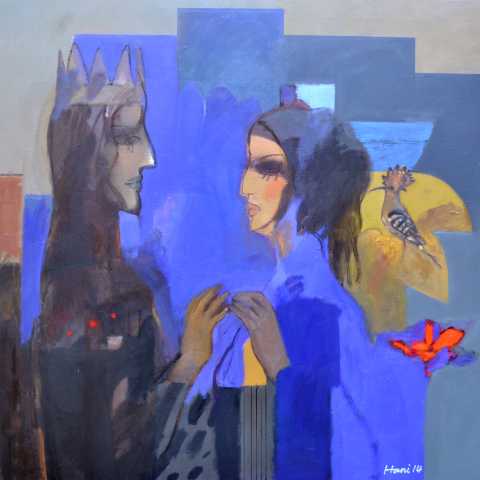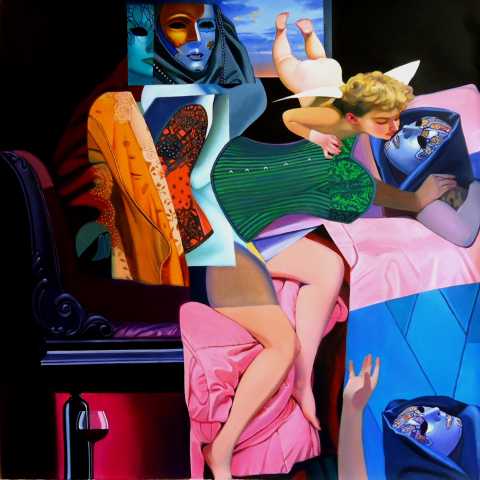 Hay Hill Gallery is proud to present three exhibitions by Iraqi artists Ala Bashir, Ali Jabbar and Hani Mazhar.
Ala Bashir: Memories Of Chairs
This show is an attempt to reflect on: what makes a child fight to sit on a particular chair; why most people prefer to sit on the same chair at home; what makes chairs of Napoleon, Isaac Newton, Henry The VIII look different than a chair in a waiting room; whether 'chair" becomes a metaphor for identity, home, authority, and security.
Ala Bashir was born in Iraq in 1939, eighteen years after his country declared independence from Britain. As an artist and physician, Bashir was once not only part of Saddam Hussein's medical team, but his reluctant confidant too. The resultant works from this period are given shocking context by Saddam's remark that they would be 'a record of Iraq at (that) point in history'.
The artist's style is easily comparable to that of the surrealists, yet these nightmarish visions are not dreams- they depict the very real suffering he was witnessing daily. Unexpected directions in style often make his work difficult to decipher, whilst recurring signs such as the raven and the mask draw directly from traditional Iraqi imagery. Abstract backgrounds eat into the figurative, bricks fuse with skin, snakes fall like entrails from rotting apples. These tortured forms metamorphose into each other, contorted with pain. Bashir paints with great compassion from the devastating perspective of the Iran-Iraq war. Having formerly pioneered techniques for reattaching severed hands, this artist-surgeon now attempts to reconnect the eyes with the heart.
Ali Jabbar: The Blind Mask
Ali Jabbar's second exhibition at Hay Hill Gallery is a collection of his new works and works exhibited previously.
First studying in Baghdad, then at the KKA Design School Copenhagen, Ali Jabbar - the painter and the sculptor - has developed a particular style that will question the viewer's perception of reality. Based on the artist's understanding of the world we live in, the paintings are a combination of fiction and facts that contradict each other. Jabbar's characters never reveal their secrets, but hide underneath masks of seduction and deep contemplation.
The empty, hollow eyes of these masks remind us of Ancient Mesopotamian sculptures, while the accessories that dress the broken bodies are controversially very contemporary.
Over curious backgrounds, we see patterned corsets covering a rose tattooed back, legs in bondage stockings and a horse - woman wearing heeled boots. Like an Annunciation paintings, a golden haired angel approaches a hooded and masked figure in her bed. The attention to details and dark colours underline the seriousness of the paintings, meant to take us in a journey of discovery and thought.
Hani Mazhar : Countless Shades
'I avoid interpreting my art. I can explain or justify anything else, sometimes with a single word, however I find myself completely unable to hold on to a specific and clear idea that can be used to explain anything that relates to my painting, even the basic agreed measures, such as colours, shapes, lines, symbols or expressions.'
Originally from Baghdad but leaving and working in London since 1991, Han Mazhar has produced artworks that are both timeless and iconic.
Symbolic are the birds, flowers and crowns that decorate the paintings. These characters seem to possess wisdom that mere mortals could not understand. That is the reason we are so attracted to Mazhar's paintings, trying to grasp some knowledge hidden their metaphors and riddles. His paintings are a mix of the heavenly, fantasy, and reality, countless shades of human nature.
Notes to Editors:
Hay Hill Gallery, located on Baker Street, represents a number of internationally recognised contemporary artists. The exhibition of paintings by Iraqi artists will be held alongside a sculpture collection which features works by A&M Cacchiarelli, Gianfranco Meggiato, Jamie McCartney, Eleanor Cardozo, Oleg Prokofiev, Anne Tanner, David Mayer, Sam Shendi, Richard Minns, Palolo Valdés, Andy Cheese, Ian Edwards and Nicola Godden.
For press information and images please contact [email protected]
Hay Hill Gallery, 35 Baker Street, London W1U 8EN
Tel: 020 7935 5315
Opening hours: Monday - Friday 10.30 am - 6 pm, Saturday 11 am - 5 pm
www.hayhillgallery.com     [email protected]