Gallery
Address
Resolution Way
London
SE8 4NT
United Kingdom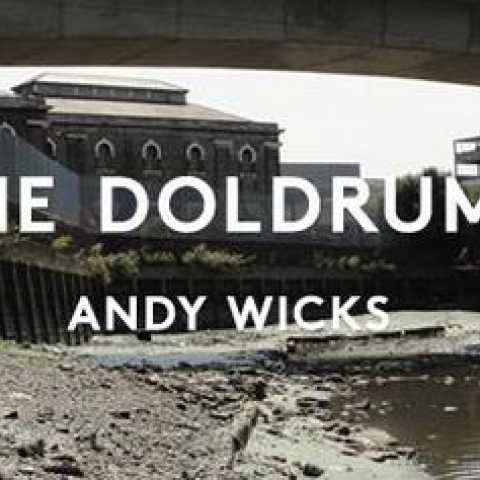 The Doldrums is the first gallery solo exhibition by Andy Wicks, the culmination of an intense residency within the gallery space over the summer.
For this show Wicks has produced a new body of site responsive work that investigates Deptford and its historic links to the river. Moving away from a studio-based practice, his time in residence offered a unique opportunity to unite a site of interest with a place of making and display.
Wicks describes himself as an 'urban walker"; learning about a place by walking, repetition and absorbing the sites, smells and characters that inhabit it. He has taken on the role of the collector; a collector of knowledge, detritus, stories and data. Conceived through a period of heavy research and extensive readings, The Doldrums explores the remnants of the industrial past and its effect on the area today through sculpture, photography and performative expedition.
­Jetty is a large-scale installation spanning the 7metre length of the gallery, and offers the viewer a path through the space while at the same time elevating them above it. Built from fast-grown pine, usually associated with the construction trade, each piece has been meticulously hand sanded, transforming the rough grain into something akin to bespoke interior design.
Forged Histories presents us with heavily desaturated photographs of hand forged shipping nails found on the Thames foreshore. The worn and rusted nails viewed in this format begin to take on an anthropological reading. Wood Wharf site housed shipbuilders, barge repairs and sail-makers for over 200 years, while Deptford Docks dates back to 1513; the nails are one of the few remaining memories of the labourers' livelihoods amongst a newly regenerated riverfront.
Re-rooted draws parallels between Wicks' own upbringing in suburban London with that of the Pett family, a 16th Century Deptford based shipbuilding dynasty. 
The Pett's rich lineage as master shipbuilders began in Deptford. They leased land in what is now known as Petts Wood (neighbouring Wicks' hometown) from where they sourced the oak to build ships.
To re-examine this legacy Wicks walked an oak tree sapling 12 miles along the River Quaggy from Petts Wood to the site of their former shipbuilding yard in Deptford retracing the journey of the timber. Replanting the sapling could be seen as a quixotic attempt at reintroducing Deptford's lost link to the working river.
Andy Wicks was born in Kent in 1983 and now lives and works in London having gained BA Fine Art at Middlesex in 2006. He has exhibited widely in London, co-curated Superunknown at Edel Assanti  in 2010 and completed a year long residency at The Florence Trust in 2011.