Gallery
Address
82 Kingsland Rd
London
E2 8DP
United Kingdom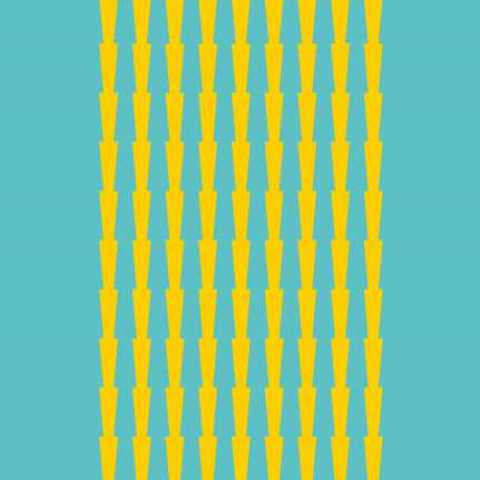 Flowers Gallery is pleased to announce an exhibition of prints by Fiona Grady, Tess Jaray, Bridget Riley and Carol Robertson, focusing on a selection of works in which silkscreen printing has been used as a vital method to investigate the complex and dynamic interactions of colour, form, space and light.
Comprising precisely delineated geometric shapes, repeated and reflected forms, and subtly fluctuating, radiant fields of colour, the works in the exhibition expand upon the experience and perception of surface, depth and movement within pictorial and perceptual space.
Tess Jaray's minimal geometric compositions reflect the order and form found in both natural and manmade phenomena, creating subtly modulated greys, which allowed Riley to investigate the vast possibilities of colour combinations, and their interrelation with the curvilinear shapes. Shifting the balance of light and movement through tones of greens, purples and browns, the visual experience is often described as a sensation of water rippling across the surface. The Coloured Greys 1,2 & 3 were released in an edition of 125, winning the 8th International Japanese Print Biennale in 1972 (National Museum of Modern Art, Tokyo; National Museum of Modern Art, Kyoto, Japan.)
Carol Robertson's new Free Fall monoprints navigate new territory in her printmaking oeuvre, extending her tonal range into ever more complex colour variations. As the title Free Fall implies, Robertson takes an intuitively playful approach rather than using a pre-ordained system. The central squared-up motif runs ladder-like, top to bottom, inviting the eye to jump from one radiant colour to the next, building complex layers of association from their individual properties. Robertson has made nearly fifty unique variations in the series, with every print possessing its own individual rhythm and character.
Alongside a new series of screenprints created especially for the exhibition, Fiona Grady will complete a drawing installation painted directly onto the gallery walls, comprised of a rhythmic sequence of geometric shapes. The prints respond to the structure of the wall drawing, recalling shadows cast within the urban landscape - such as light falling through metal railings or window panes. Grady explores how we measure and understand the passing of time through an awareness of light, with each colour indicating a stretching of lines as the sun rises and sets, emphasised by the cooling of tones as they lighten and become more translucent.