Gallery
Address
182 Stoke Newington Rd
London
N16 7UY
United Kingdom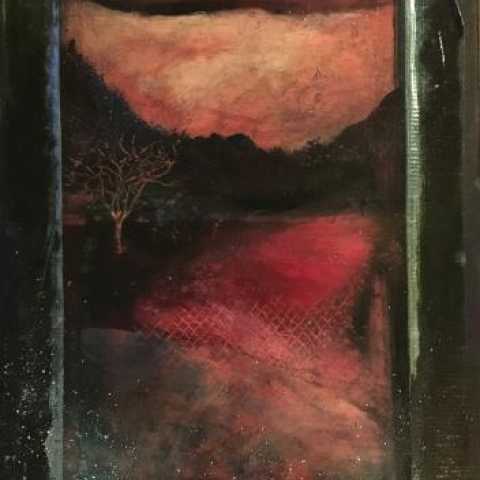 Dark Gardens : Jones Keyworth
Haunt Gallery, 182 Stoke Newington Rd, London N16 7UY
020 7249 1203
Tuesday 11am-11pm, Wednesday 11am-11pm, Thursday 11am-11pm, Friday 11am-2am, Saturday 10am-2am, Sunday 10am-11pm, CLOSED MONDAYS
Haunt invites you to join us again for the revelation of May's featured artist. This month we are proud to announce our featured artist is Jones Keyworth presenting her 'Dark Gardens' painting series.
The Dark Gardens are visual metaphors for the effect of mind-altering chemicals on consciousness and perception. Created with oils and crushed Celexa pills, the works were once part of a whole painting of one tree that was then dismantled into eight fragments.
Jones Keyworth was born in London in 1980, but spent her childhood in the Sussex countryside. She completed degrees in English Literature, Art, Creative Writing at Chichester University before going on to study Art History at Cambridge. Established as a freelance artist, writer and theatre designer she moved back to London in 2004, collaborating with galleries as well as theatres such as The Old Vic and National Theatre.
www.facebook.com/joneskeyworth
Exhibition Dates:
Wednesday 25th May- Sunday 26th June 2016
(Tuesday - Sunday)
LIVE MUSIC FROM TAYLOR MORGAN