Gallery
Address
30 Poplar Place
London
SE28 8BA
United Kingdom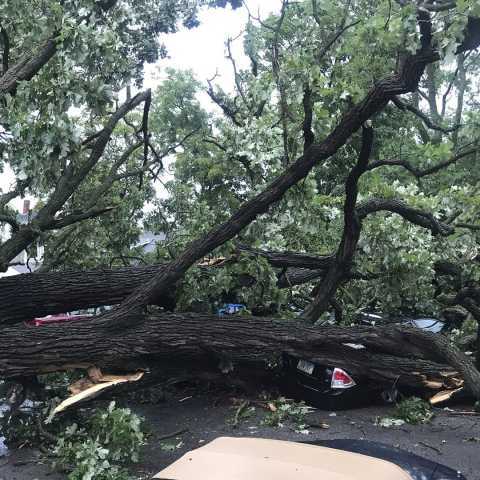 Compression & the song: a reading
Friday 9th July, 7pm BST
Free to attend
To receive the Zoom link, please register for your free ticket here.
To mark the closing weekend of her exhibition Compression & the song at TACO!, Isabel Mallet invites Rindon Johnson, Nikhil Vettukattil and Carla Harryman to join her online for an evening of readings.
Carla Harryman writes across genres of poetry, prose, and performance and is the author of twenty-four books and chapbooks. Her most recent collections are a two volume edition in French and English, Sue in Berlin and Sue á Berlin (PURH, 2017) and A Voice to Perform: One Opera/Two Plays  (Split/Level 2020). Recording publications include the cd Open Box (with the Jon Raskin Quartet, Tzadik, 2012) and the forthcoming Occupying Theodor W Adorno's Music and New Music, first  performed at dOCUMENTA 13 in 2012.  She lives in Detroit and Ypsilanti, Michigan and teaches at Eastern Michigan University.
Rindon Johnson is an artist and poet. In 2021, Johnson presents two pendant solo exhibitions; first in spring at SculptureCenter, New York and later in autumn at Chisenhale, London. He is the author of Nobody Sleeps Better Than White People (Inpatient, 2016), the VR book, Meet in the Corner (Publishing-House.Me, 2017), Shade the King (Capricious, 2017) and The Law of Large Numbers: Black Sonic Abyss (Chisenhale, Inpatient, SculptureCenter 2021). He was born and raised on the unceded traditional territories of the Ohlone and Miwok peoples. He lives in Berlin. 
Isabel Mallet grew up in London and currently lives and works in New York. She often works collaboratively and across disciplines, recently exhibiting in solo and group exhibitions at venues such as Zona Mista in London, INOX in Copenhagen and Roger's Office in Los Angeles. She runs the online magazine FORM IV, an ongoing archive of the "anarchic combat style of NOW". She received a BA in 2012 from Slade School (London) and an MFA from Bard College (New York) in 2019. Compression & the song is Mallet's first solo gallery exhibition in the UK.
Nikhil Vettukattil (b. 1990, Bengaluru, India) is an artist and a writer based in Oslo. Using a range of media such as sound, installation, performance, text, sculpture, and video, his practice questions modes of representation and image-making processes in their relation to lived experiences. He has previously exhibited at venues such as K4 Galleri (2021), Louise Dany (2020), EKA Gallery, Tallin (2020), and Le Bourgeois, London (2019). He is an associate artist at Black Box Teater and part of the art collectives Tenthaus and Carrie, as well as a studio artist at Kunstnerforbundet. Forthcoming exhibitions include Saksumdal Tempel (2021), Sundy, London (2021), Kunsthall Oslo (2021), and the Nasjonalmuseet, Oslo (2022).

Compression & the song, an exhibition of new work by Isabel Mallet, runs at TACO! until 11th July.