Gallery
Address
30 Poplar Place
London
SE28 8BA
United Kingdom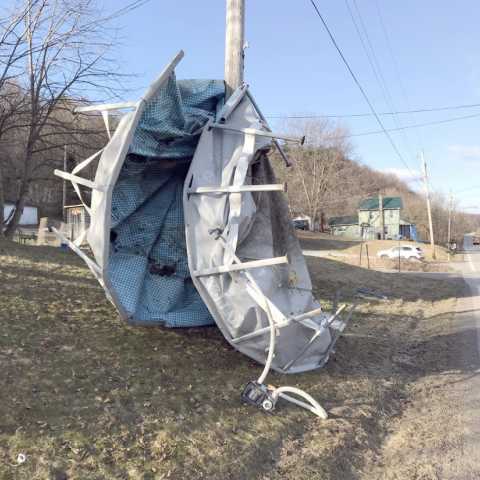 Sat 29 May - Sun 11 July
PV Fri 28 May -  6 - 9pm
TACO! is open Thurs-Sun 12-6pm during exhibitions. 
TACO! 30 Poplar Place, London, SE28 8BA
https://taco.org.uk/Isabel-Mallet-Compression-and-the-Song
Compression & the song is an exhibition of new work by artist Isabel Mallet. Mallet makes sculptural works that are considered through a dialogue with specific environments, taking as her starting point what is already there and present, recycling objects, materials and working with architectural elements.

Isabel Mallet grew up in London and lives and works in New York. She received a BA in 2012 from Slade School (London) and an MFA from Bard College (New York). She often works collaboratively and has been exhibited in solo and group exhibitions at venues such as Zona Mista in London, INOX in Copenhagen and Roger's Office in Los Angeles. She runs the online magazine FORM IV, an ongoing archive of the "anarchic combat style of NOW". Compression and the Song is Mallet's first solo gallery exhibition in the UK.