Gallery
Address
King's College London
Somerset House East Wing
Strand
London
WC2R 2LS
United Kingdom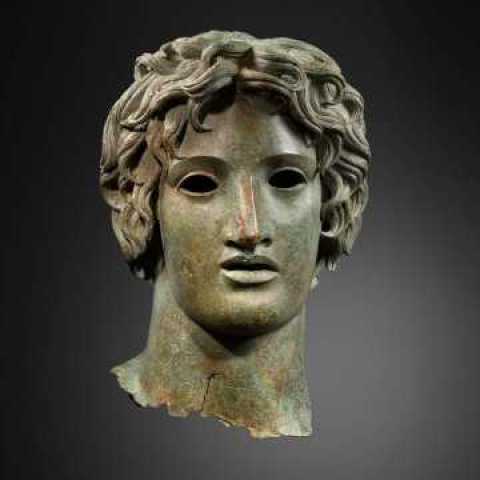 The Classical Now is a  major exhibition, pairing the work of modern and contemporary artists with classical Greek and Roman antiquities, staged across two spaces at King's, the Inigo Rooms in the East Wing of Somerset House, and the Arcade at Bush House – a new space for exhibitions and events at King's College London.
Presented in partnership with the award-winning Musée d'Art Classique de Mougins (MACM), the exhibition traces the ways in which Graeco-Roman art has captured and permeated the modern imagination.  It examines classical presences in the works of twentieth-century artists such as Pablo Picasso and Yves Klein, and leading contemporary artists including Damien Hirst, Alex Israel, Louise Lawler, Grayson Perry and Rachel Whiteread. The show explores the myriad continuities and contrasts between the ancient, modern and contemporary, revealing the 'classical' as a living and fluid tradition.
Objects range from classical Greek and Roman artefacts to contemporary painting, sculpture, video and photography. The exhibition will feature contemporary works in which classical forms receive provocative new expression – such as the fragmentary bodies by contemporary artist Marc Quinn – alongside more oblique or suggestive uses of ancient themes, such as Bruce Nauman's landmark video performance, Walk with Contrapposto (1968). Paris-based artist Léo Caillard, known for dressing classical statues in contemporary attire, has been commissioned to produce a new site-specific installation for the exhibition.