Gallery
Address
83 Low Petergate
York
YO1 7HY
United Kingdom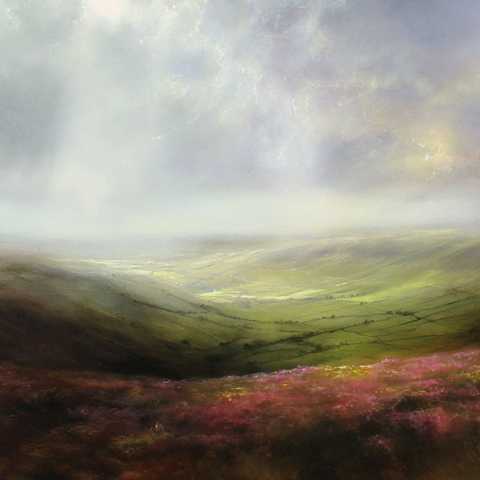 York Fine Arts is delighted to present 'Clare Haley: Light of Yorkshire', its fifth annual solo exhibition of original paintings by contemporary landscape artist Clare Haley. Through the eyes of her imagination and beyond, Clare once again weaves a comprehensive story of the changeable northern landscape as it responds to light and the elements. From rolling, verdant dales to dramatic and formidable skies, collectors old and new are invited to roam and lose themselves in the raw, dramatic beauty of nature's wild panoramas.
Arguably one of Yorkshire's top emerging artists, 'Light of Yorkshire' Clare Haley exquisitely captures the emotion and ethereal nature of the British landscape with unparalleled ingenuity. Though an active and ardent observer of cloud and weather consequences, Clare works primarily from memory, pushing the boundaries of imagination whilst remaining loyal to the organic authenticity of the landscape. In just a few short years, she has achieved great success as a professional artist and achieved an international and loyal collector base enamoured of her work.
The exhibition opens at York Fine Arts on Friday, 31st of July and runs until Sunday, 23rd of August 2020. Due to expected high volume of interest, an early viewing is recommended. Preview catalogues will also be available upon request.