Gallery
Address
3 Barclay Terrace
Edinburgh
EH10 4HP
United Kingdom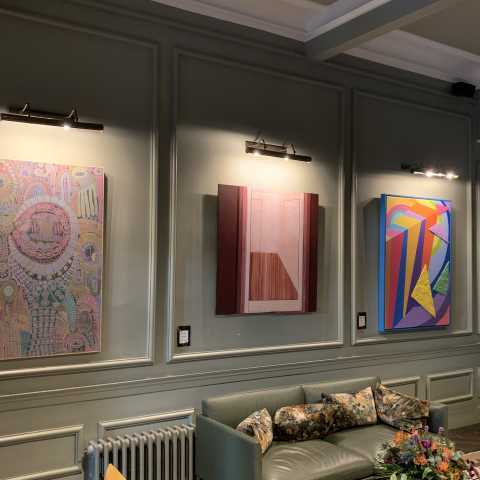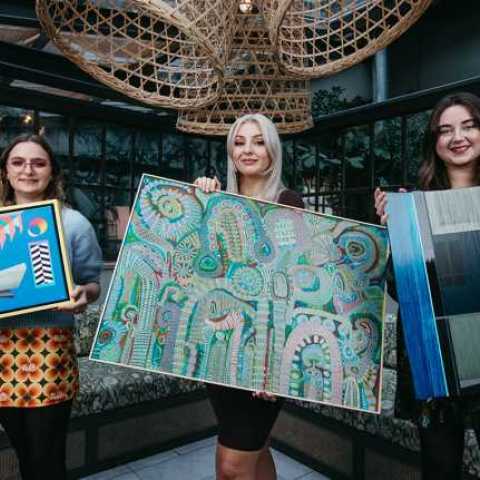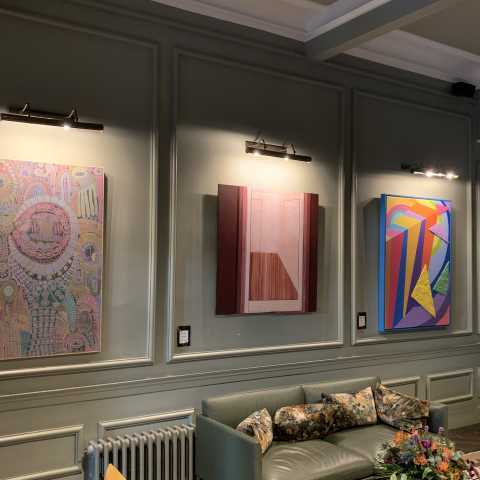 Pause and take a moment to admire the talent of three young Scottish female artists, Emma-Louise Grady, Daryl Terri Cooney and Naomi McClure.
The trio of women are abstract painters who follow their interest in the physical form of colour, shape and texture to create joyful, thoughtful and surreal artworks that they hope will engage our guests and take them to a place beyond the 'here and now'.
From February 2022 guests and visitors can enjoy this unique selection of original prints from Upright Gallery's stunning collection within The Garden, our courtyard oasis on the ground floor of our hotel. 
The vivid colours and free-flowing nature of these works symbolise a world free of bias, stereotypes and discrimination. Join us in representing a world where difference is valued and celebrated.
The exhibition of new works by Emma-Louise, Daryl Terri and Naomi has been brought together in The Garden by Upright Gallery, an Edinburgh-based independent art gallery, in celebration of International Women's Day 2022.