Gallery
Address
28 Redchurch Street
London
E2 7DP
United Kingdom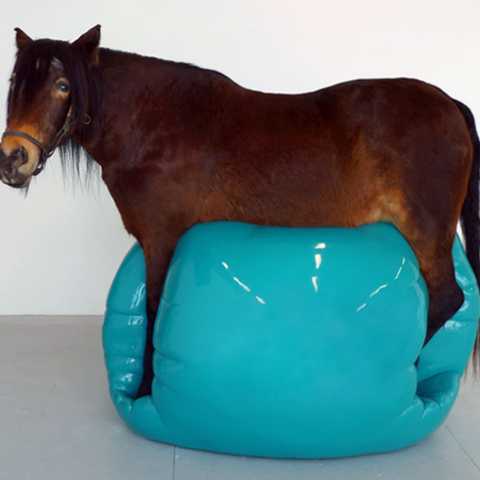 The Catlin Art Prize 2012, now in its 6th year, is an annual exhibition featuring the most promising art graduates in the UK one year on from their degree shows. This year's exhibition at theLondonewcastle Project Space includes new work by artists who demonstrate real potential to make a significant mark in the art world during the next decade. The prize is unique in providing artists with the time and opportunity to develop their practice.
Following the publication of the critically acclaimedCatlin Guide 2012, the shortlist of artists taking part in The Catlin Prize 2012 include:
Greta Alfaro, Royal College of Art, London;Gabriella Boyd, the Glasgow School of Art;Poppy Bisdee, Wimbledon College of Art, University of the Arts, London; Jonny Briggs, Royal College of Art, London; Max Dovey, Wimbledon College of Art, University of the Arts, London; Tom Howse, Wimbledon College of Art, University of the Arts, London; Ali Kazim, Slade School of Fine Art, University College London;Adeline de Mongseignat, City & Guilds of London Art School; Soheila Sokhanvari, Goldsmiths College, University of London; andJulia Vogl, Slade School of Fine Art, University College London.
Working across painting, sculpture, performance and film, each reflects the diversity inherent to contemporary artistic practice, and signals a promising future for art in the UK.
Justin Hammond, Art Catlin curator, comments: 'The Catlin Art Prize provides a good indication of what's going in art schools across the UK. Artists are resisting traditional categorisation and experimenting with a variety of media. New graduates like Max Dovey and Julia Vogl are impossible to pigeon-hole and I think that's a good thing. Their work is democratic, promoting the idea of community and encouraging viewers to interact."
The Catlin Art Prize is sponsored by Catlin Group Limited, which is a leading insurer of galleries, art collections and art dealers in the UK and worldwide.
A panel of judges will award one artist with a prize of £5,000 at a private ceremony on 16th May. Previous judges include artists Polly Morgan and Toby Ziegler, critic and documentary filmmaker Ben Lewis, gallerist Simon Oldfield and collector Robert Devereux.
For the first time the general public will have the opportunity to take part in the Visitor Vote and pick their favourite artist in the exhibition. Votes can be cast via Twitter, Facebook and a ballot box at the venue. The winner of the Visitor Vote will be awarded £2000 on 16th May.
Many of the artists showcased in previous editions of The Catlin Art Prize and Guide have gone on to feature in major international exhibitions. Catlin Guide artists Joshua Bilton and Leah Capaldirecently showed as part of the ICA's New Contemporaries. 2008 winner Alex Ball and 2010 finalist Adam Dix have both recently enjoyed sell-out shows (at the University of Arts and Haunch of Venison respectively) and 2009 winner Sarah Lederman has gone on to exhibit alongside Tracey Emin and Cecily Brown.
The Catlin Art Prize provides a significant level of support, and platform for visibility, to artists recently graduated from university.