Gallery
Address
158 New Cavendish Street
London
W1W 6YW
United Kingdom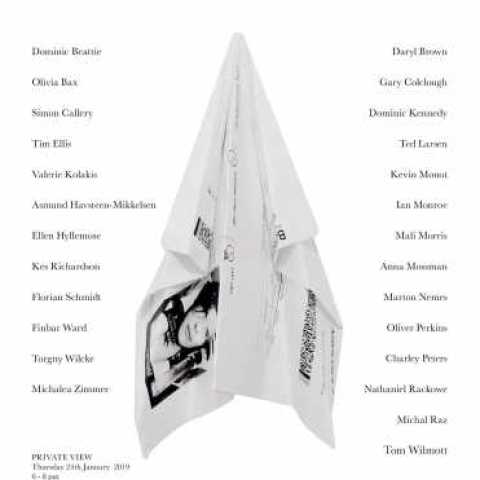 FOLD is pleased to present CARRY ON a group show of 25 artists.
Dominic Beattie, Olivia Bax, Simon Callery, Tim Ellis, Valerie Kolakis, Asmund Havsteen-Mikkelesen, Ellen Hyllemose, Kes Richardson, Florian Schmidt, Finbar Ward, Torgny Wilcke, Michaela Zimmer, Daryl Brown, Gary Colclough, Dominic Kennedy, Ted Larsen, Kevin Monot, Ian Monroe, Mali Morris, Anna Mossman, Marton Nemes, Oliver Perkins, Charley Peters, Nathaniel Rackowe, Michal Raz, Tom Wilmott.
The artists in this show make abstract work or have a practice that extends into abstraction.
All the works presented in this show can fit in a in flight carry on suitcase.
Curated by Kim Savage and Tim Ellis.