Gallery
Address
Autograph
Rivington Place
Shoreditch
London
EC2A 3BA
United Kingdom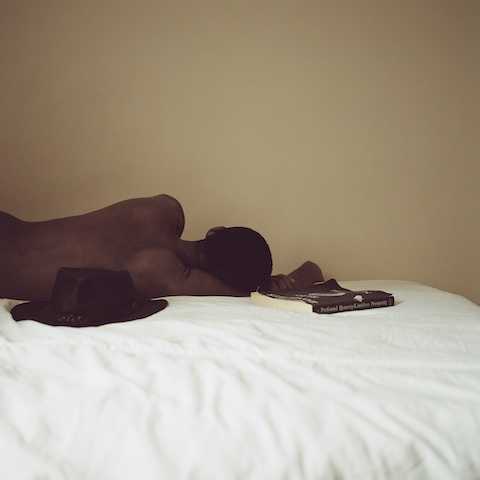 Autograph has commissioned ten UK-based visual artists – Mohini Chandra, Poulomi Desai, Joy Gregory, Othello De'Souza-Hartley, Sonal Kantaria, Ope Lori, Dexter McLean, Karl Ohiri, Silvia Rosi and Aida Silvestri – to create new work responding to the wider contexts of Covid-19, looking closely at their immediate environments.
The ten artists' work will be brought together for the first time in a new group exhibition at Autograph's gallery in Hackney, London from 23 September 2021 - 12 February 2022.
As we face the emotional, physical, economic, psychosocial and other consequences of the Covid-19 pandemic and consider new ways of being in this time of global crisis, the notion of community and care is more pertinent than ever.
Located as the symbolic bond between care and community, the word 'contagion' – its original meaning being 'together', and 'to touch' – evokes images of close contact, as well as ideas of potential exposure and transmission. What are the new implications of touch, of close relationships between the self and the other, or the lack thereof in a time of isolation and separation? How might we be better together as a community in the future? How to protect those who risk their lives in their commitment to care for others, working on multiple frontlines? What kinds of support structures might we need, to help us navigate such unprecedented times, both collectively and individually?
The diverse range of works created for Care | Contagion | Community —Self & Other include a conceptual equation for humanity; intricate visual diaries; photo-action-paintings highlighting the disproportionate impact of Covid-19 on communities of colour and essential workers; performative self-portraits; and experimental imagery inoculated with mould and bacterial growth, metaphors for the economics of care and control.
The interdisciplinary artworks the artists produced represent thoughtful reflections on changing conditions of existence: generous invitations for us to think about what it means to be human and to care for one another. Using primarily photography and video, the artists reflect both carefully and critically – and often very personally – on the impact of the pandemic, exploring ideas of loss, family, home, belonging and diaspora while considering different lived experiences, and the inevitability of change.
Visit our website to preview the commissions, find out more about the exhibiting artists and book a ticket.
--
Your Visit / Accessibility at Autograph
Our gallery is located at Rivington Place in Hackney, London. Our iconic building was designed by Sir David Adjaye and is England's first permanent public space dedicated to diversity in the visual arts.
Autograph is an accessible venue that welcomes people with all types of disabilities.
We care about our visitors, staff, artists and community, and are keeping measures in place to help ensure a safe visit for everyone, including:
We are carefully managing visitor numbers in the gallery through timed tickets
Help us keep everyone safe. If you are able to, please wear a face covering during your visit
Have a look at our Visit Us page, it has full information about Covid-19 safety and accessibility at Autograph.
Supported using public funding by Arts Council England.