Gallery
Address
55 Eastcastle Street
London
W1W 8EG
United Kingdom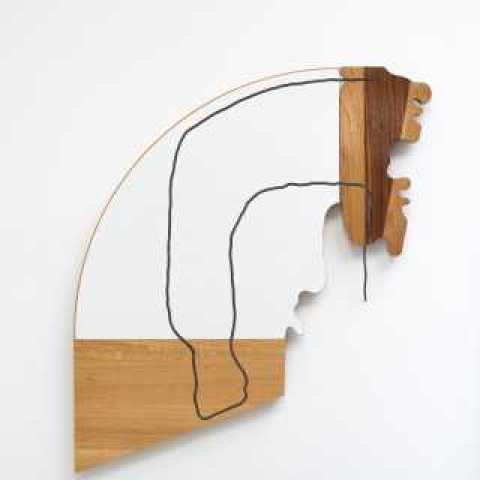 To celebrate London Gallery Weekend Pi Artworks has organized a collaboration with Ballon Rouge; presenting a new body of work by Matt Ager.
Ballon Rouge and Pi Artworks are pleased to present a new body of works by London-based and born artist Matt Ager, curated by Francesca Gavin at Pi Artworks in London, from 10 - 21 May,  2022. The exhibition will be on view for London Gallery Weekend (May 13-15, 2022).
Matt Ager makes sculptures from domestic materials and found objects. He is particularly interested in fluidly composing works that address mimicry, design, and architecture. Agers's belief that objects and textures carry particular identities is continuously explored and made visible through his practice. His primary focus is 'making' as a way of thinking. Through using a combination of existing materials alongside simple and sophisticated ways of fabrication, the work builds, nurtures and embodies a social dialogue. If you first looked at his works' material lists it would be unlikely to imagine their outcome; shoe laces, door stops, formica, steel, tabletops, MDF, all often 'found'—his sculptures are elegant, a seemingly effortless bonding of high with low, kitsch with class.
Ager's work is about this re-definition; it usually includes the use of the assisted ready-made and builds narratives around social status and taste, constructing a crafted work out of something that may initially appear mundane.
The notion of the 'unknown' in how we develop relationships with things and people is mirrored in the making of the work. Not knowing how things might end up. Reworking, replacing, and remoulding is integral.