Gallery
Address
Resolution Way
London
SE8 4NT
United Kingdom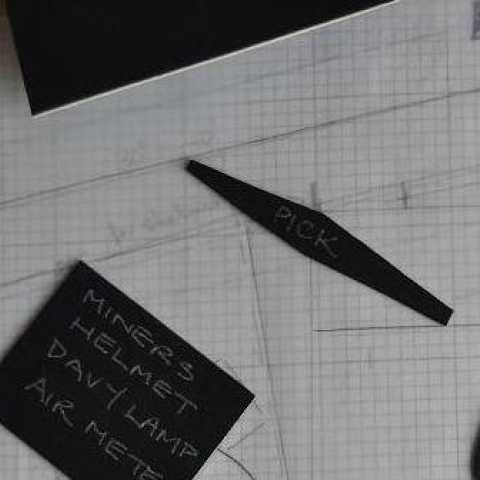 Air is thick with persuasive rottenness. Stirring dust spirals from hands keenly advancing through packaging stuffed boxes. Labels read: Tin Can Research, Roman Chariot Papier-mâché, Plastic Cartons 1971-(Domestic), Skulls etc New Cross Courthouse, Dumpy Bottles and Swan Red Ink. Cracking tape cuts through bristled silence whilst fingers close around an object tepid and coarse. Fingertips are marked black.
An Archive of Questionable Value takes a collection of mining ephemera left gathering dust and relocates it into the pristine space of the white cube. Planned as an exhibition, but never realised, it remained recorded, wrapped and packaged in an archive under the New Cross Library.
In our relocation and repositioning of this exhibition we encourage critical engagement with how notions of value are constructed and maintained. What value is sentimental and what is rarefied? How does the privileging of certain cultural spaces affect the value we ascribe to objects? Does the value of objects change by relocating them?
After An Archive of Questionable Value closes, the exhibition will return to its wrapped and packaged state once more.
Please check website for gallery talks and other events taking place during the exhibition.
An Archive of Questionable Value is conceived and curated by MAAP47, a group of Goldsmiths University Art and Politics students. 
Please contact Sue Cohen for further details: [email protected]