Gallery
Address
51 Chiltern Street
London
W1U 6LY
United Kingdom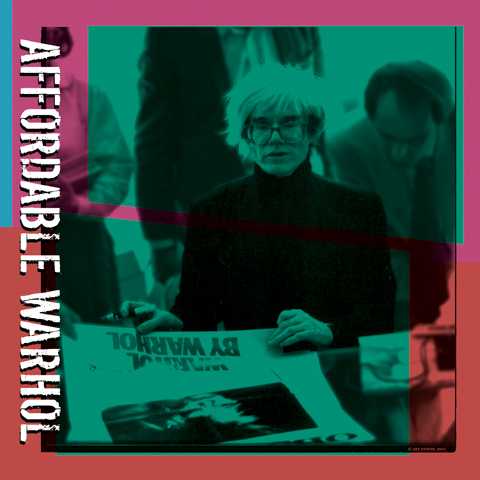 "I felt that if everyone couldn't afford a painting, the printed poster would be available"
Andy Warhol

Warhol wanted to be as prolific as Picasso, and almost succeeded. Like Picasso he produced, sculptures, wine labels, prints, posters, as well as paintings. In addition he undertook commercial, projects before and after his transformation from a Commercial to a Fine artist.

The exhibition will consist of: Selections of Warhol's commissioned Posters, i.e. not posters that just reproduce an existing image, but were actually created by Warhol. This includes very rare posters, from the Jonas Mekas collection promoting screenings of his early movies such as Vinyl.

Examples of Record cover illustrations, spanning Warhol's entire working life, from his Blue Note Jazz covers to Paul Anka via the Velvet Underground.

Warhol's Book design both Covers and illustrations are also represented, ranging from his Children's Books of the early 50's, to his self published "Holy Cats by Andy Warhol's Mother"

Warhol was at the very highest level of commercial illustrators, featuring regularly in the classic 50s Fashion Magazines such as Harpers Bazaar, and Vogue. Many of the examples on show utilise Warhol's unique blotted ink style of illustration. This process showed that he was already working towards creating art in a mechanical manner, latter to be perfected in his silkscreens produced at the 'Factory'.

Warhol was always generous with his time in other people's projects, contributing great works to various collections and portfolios. His "Mao going abstract" and  "Stamped Cow' were freely given to support colleagues and friends. These works plus screen-prints included in Exhibition catalogues, provide a great entry level in to the sometimes, daunting world of collecting the Works of Andy Warhol.

The exhibition will offer genuine work that Warhol created in his lifetime with a price range of £100 for a 1950s advert to £10,000, for an original drawing.  For Warhol, this price range definitely qualifies as affordable.

This exhibition owes a huge debt of gratitude to Paul Marechal, whose catalogue raisonnes of Warhol's record covers, and commissioned posters, will soon be joined by his work on Warhol's commissioned illustrations.