Gallery
Address
99 Hoxton St
London
N1 6QL
United Kingdom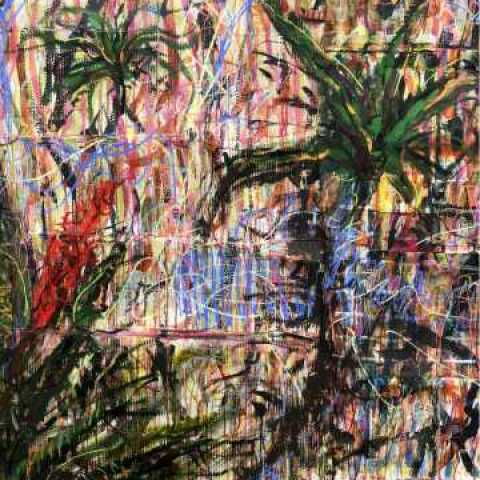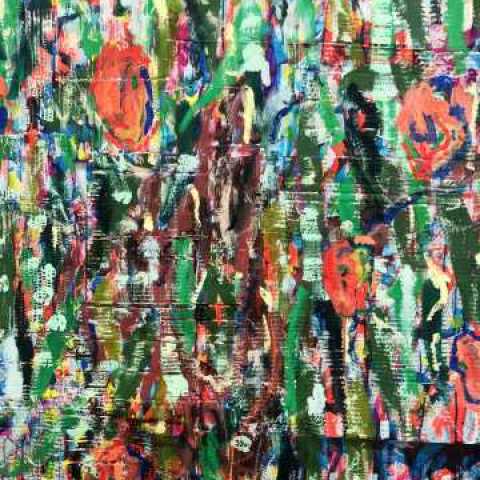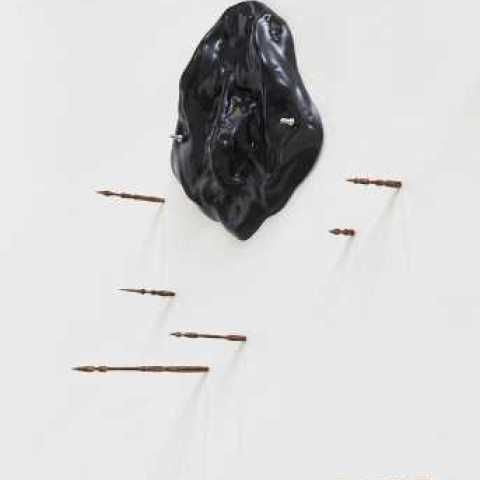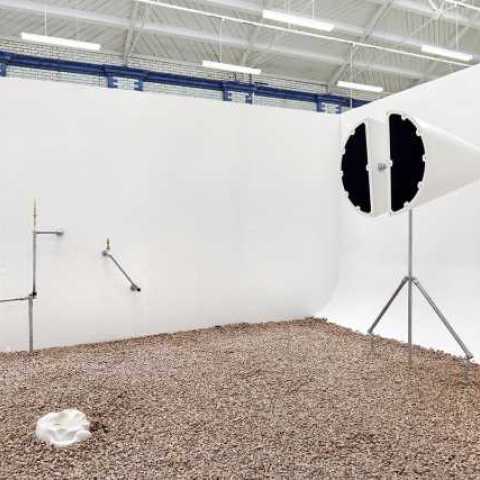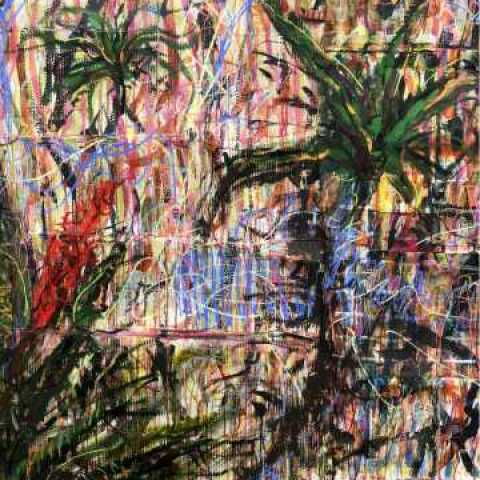 PEER presents the work of Evangelia Dimitrakopoulou and Francisca Sosa López, two artists completing a yearlong studio residency at Acme's Warton House studios in 2021 after graduating from MA courses at London-based art colleges. The exhibition marks the sixth year of partnership between PEER and Acme. This important partnership offers emerging artists a significant opportunity at a crucial point in their career to exhibit at an acclaimed gallery and benefit from mentoring and guidance provided by PEER's team. 
Evangelia Dimitrakopoulou (Goldsmiths MFA Award, 2020/21) practice consists of sculptural and multimedia installations often incorporating sense based materials, that create uncomfortable spaces imbued with a perception of threat. Her work often involves an element of performance, referring to the performative nature of rituals, worship and divine agency. Dimitrakopoulou's work is inspired by worship that encourages trance-like states and the enforced idea of togetherness and collectivity promoted by certain religious sects or cults.
Within this she also addresses ideas of otherness and disconnection from wider society, often experienced by members of these groups. These ideas are expressed in her work through inspiration from hostile architecture – a controversial urban design concept that prevents people from using spaces in a way not intended by the owner – and online fantasy games, which promote a type of community on one hand while disconnecting from reality on another. By connecting these two disparate concepts of togetherness and disconnection, Dimitrakopoulou's work aims to address concepts of transformation, invasion of ideas and shifts in beliefs.
Francisca Sosa López (Adrian Carruthers Award, 2020/21) work addresses the complicated relationship that she has with her home country of Venezuela and its socio-political issues such as the current migration crisis, which has to date seen 6 million people displaced from their country. Her practice expresses her personal feelings, reactions, disappointments and affections towards her country. 
From a conceptual lifelong project of drawing one bag per Venezuelean migrant, to abstract and figurative painting on found objects, Sosa López explores ideas of how a country travels with its people and the various ways it may be portrayed. Taking inspiration from memories, music, food and other cultural references, Sosa López's expressive works interpret her feelings of home. The use of found objects has developed as a way to explore the idea of reconstruction, of making something beautiful from accumulated trash, in direct reference to hopes and dreams of rebuilding Venezuela from the debris. 
Acme's early career programme provides artists in their first five years of practice with a variety of support structures, including financial subsidy, rent relief, professional development, mentoring, presentation and exhibition opportunities. The programme aims to make a substantial intervention at critical moments in artists' careers, as they transition from the supportive environment of an arts institution into lifelong professional practice. 
The Goldsmiths MFA Award is a partnership between Acme and Goldsmiths, University of London and generously supported by Jane Hamlyn. The Adrian Carruthers Award is a partnership between Acme and The Slade School of Fine Art and is generously supported by the family of Adrian Carruthers.