Gallery
Address
CHELSEA space
Chelsea College of Arts
16 John Islip Street
London
SW1P 4JU
United Kingdom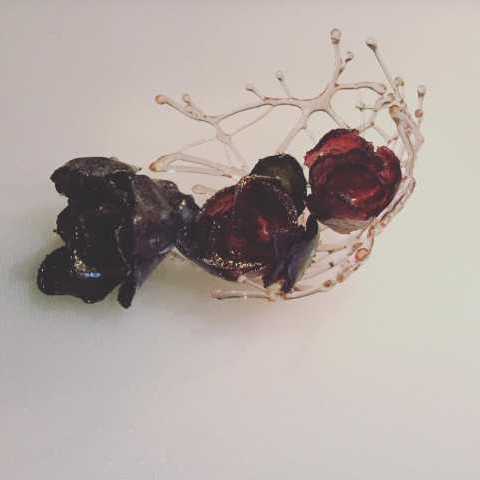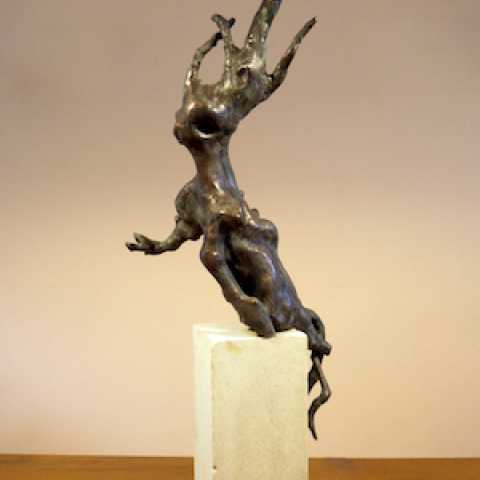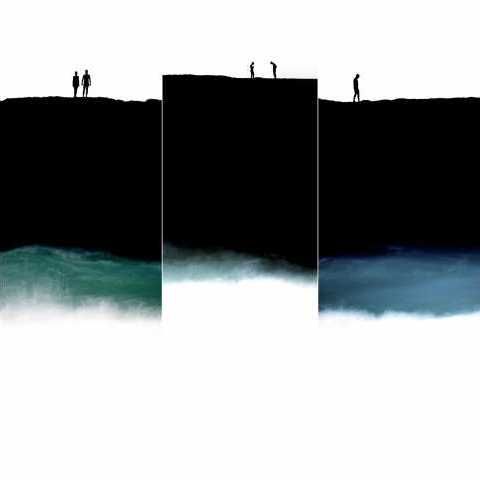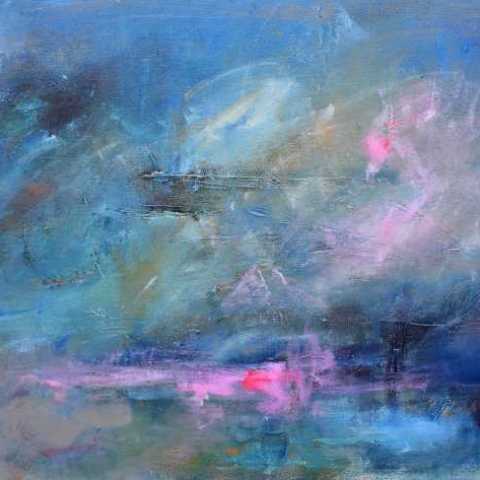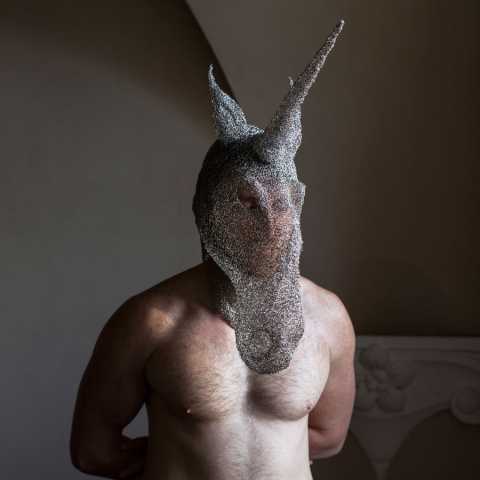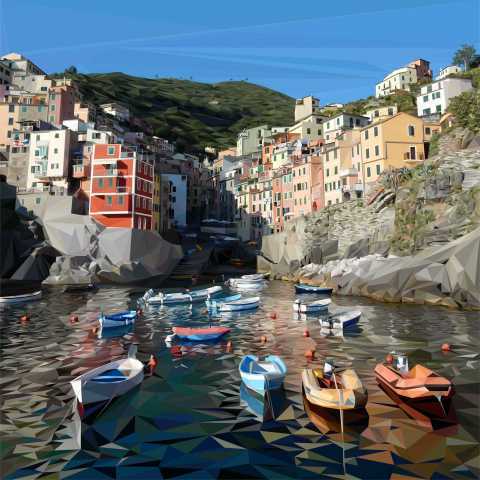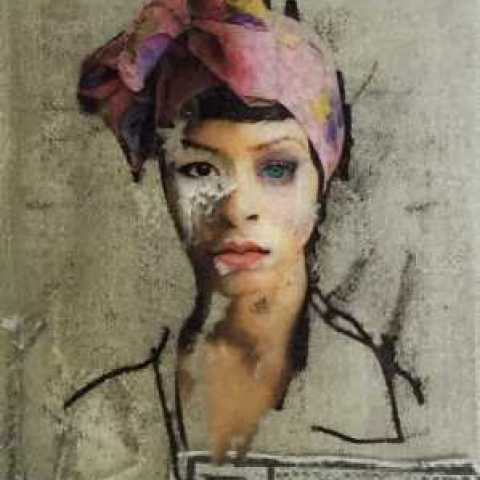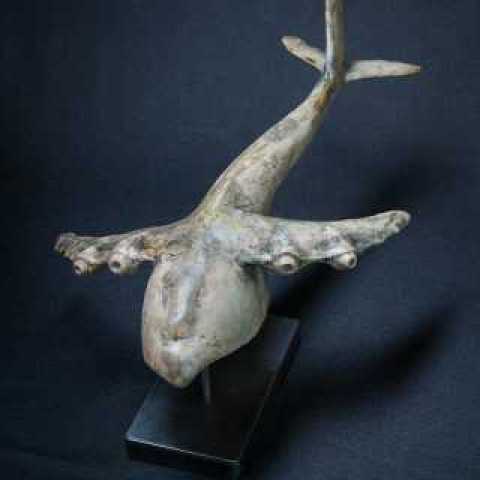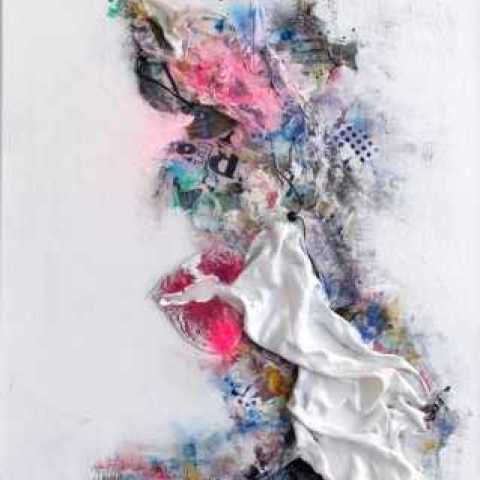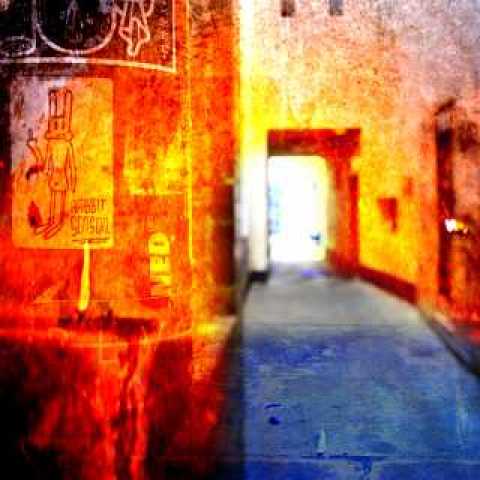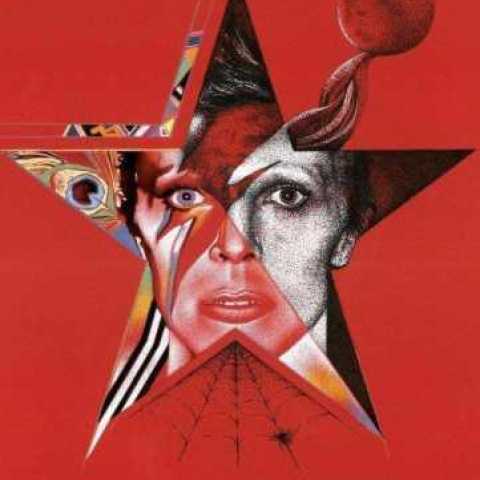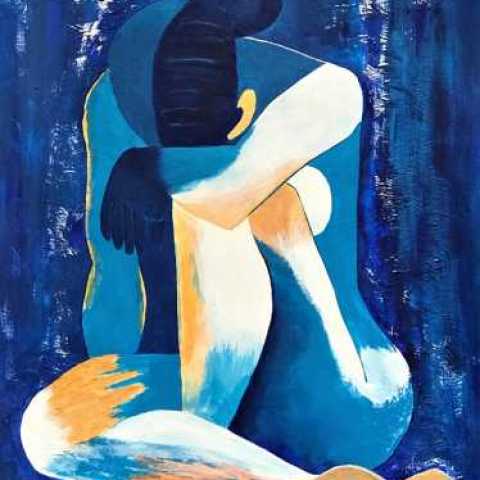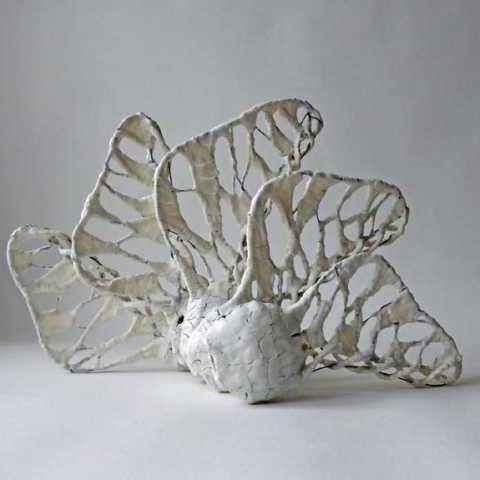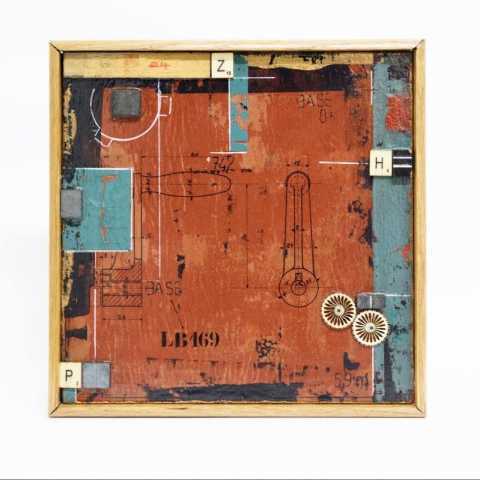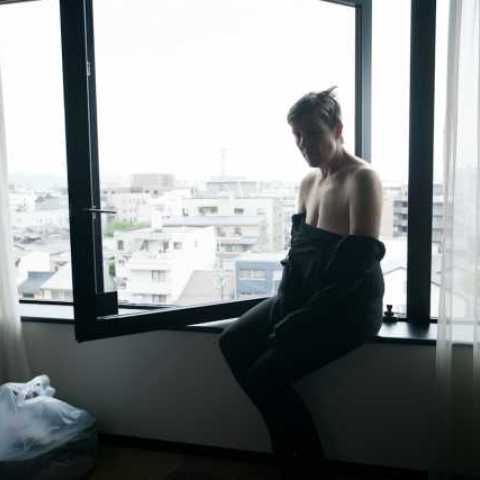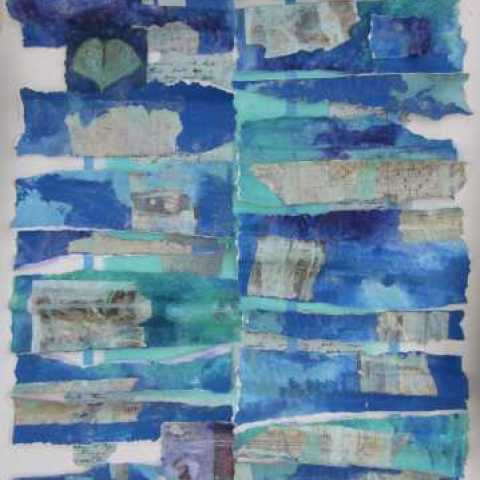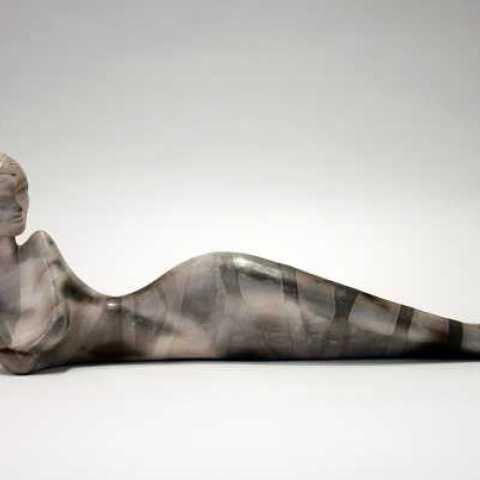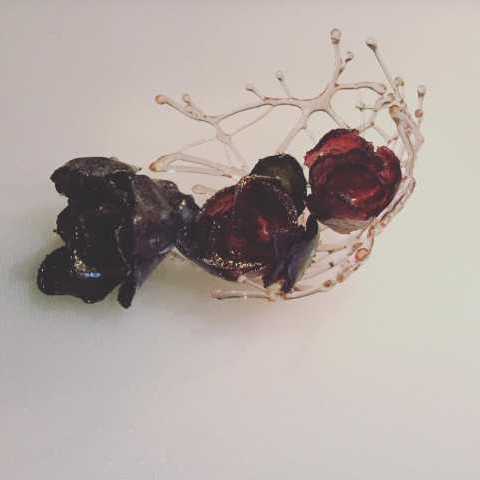 FLUX EXHIBITION -  CHELSEA COLLEGE OF ARTS.
Discover the big names of tomorrow at FLUX Exhibition 11th – 15th April 2018
Private View: April 11th 18.00 – 21.00
FLUX is London's leading, contemporary art exhibition to discover the most talented, dynamic painters, sculptors and performance artists. 
FLUX has established itself as the platform for contemporary artists to be discovered and to be part of an exceptional, inspirational art event. Hosted by Chelsea College of Arts in London and curated by Lisa Gray, the founder of FLUX, this fifth, much anticipated edition brings 100 artists to the fore. Gray has hand selected the very best emerging and established artists for a five-day event.
FLUX opening party comes alive with musical guests, performance art and site specific installations which complement the work and bring a new experimental approach to the exhibition.
The show represents an opportunity to gain access to a vast and diverse group of gifted artists, on the path to being the big names of tomorrow, showcasing international talent in a collaborative, inclusive show. FLUX celebrates artists on the precipice of wider accolade and fame. 
The exhibition will also be featuring the unique, Mini-Masterpieces where smaller artworks by FLUX artists can be purchased for £300 or less. A great way for a new collector to invest in art at a fraction of the price of artists' normal sized works.
To celebrate this fifth and most ambitious edition FLUX will be giving away a limited edition artwork by Marcus Jake worth over £300 to the first 50 purchasers.   
Location - 16 John Islip St, Westminster, London SW1P 4JU
Nearest Tube : Pimlico
Opening Hours
11th April 18.00 - 21.00 Private View (ticketed)
12th April 11.00 - 20.00
13th April 11.00 - 20.00
14th April 11.00 – 19.00
15th April 10.00 - 15.00
For more information please visit http://www.fluxexhibition.com/
For private view tickets please email [email protected]

PRESS CITRINE PR
E-mail : Carol Perrett [email protected]
Artists include
HELEN DYNE
Helen has been working with glass for over 16 years. She is self taught and she enjoys the freedom of exploration without boundaries. She combines her love of nature with her fascination of found objects especially vintage clocks and old tools. She creates almost 3D illusions in some of her work by painting on many glass layers then fusing the final piece into one solid piece of glass. 
Over the past year she has been producing a series of works that explore the vulnerability of winter's cold and frost and the beauty in decay. Her 'Decaying Beauty' series is a mix of sculptural works and paintings using a mix of sheet glass, glass powders and frit. For each piece she likes to keep the transparency of the glass with just a hint of colour or no colour at all and then slumping to melt the glass in many directions bringing movement and fluidity to a lot of sculptural pieces. She has been featured in Brides magazine and written tutorials for the US publication Glass Patterns.
JOE INGLIS
Over the last few years Joe has decided to step down from clinical veterinary practice to focus on his long-held ambition of carving out a career as a sculptor. Although not formally trained, Joe comes from a long family of tradition of artists, including his great grandmother, wood engraver Gwen Raverat, and his grandmother Sophie Gurney and mother, Emily Pryor, who were both well-respected painters. Joe's most illustrious ancestor however is undoubtedly his great, great, great grandfather Charles Darwin, whose influence is evident in Joe's work exploring the endless variety of natural forms produced by evolution.
MAREK EMCZEK OLSZEWSKI
Marek Emczek Olszewski was born in Poland in 1981 and has been living and working in London since 2006. He is attracted to non-obviousness, light and shadow play, movement, reflection, geometry and extreme minimalism and is a member of Free Painters and Sculptors collective.  His work has been featured and bought by some of the world's leading architects and interior designers, including Candy & Candy and a high profile commission for Qatari Headquarters in London's Mayfair.
LUCY MARKS ART
Lucy's work as a landscape painter focuses on capturing the energy of the environment in a non-representational way. Her process is to work directly from the landscape, either painting directly or sketching. She works using her sketches as a primary source back in the studio. Through painting she explores energy, dynamism, movement and the conscious aliveness of the landscape. She works in both oil and watercolour and enjoys the challenge and quality of these mediums. Her aim is to help the viewer connect back to a sense of the Earth, Sea and Sky; and visually experience the power of the elements in the natural world. Through this she hopes that she can help them to connect with their own memories of being in Nature.
GIACOMO BEVANATI
Since an early stage, Giacomo felt interested in the visual perception ofthe volumes, light, transparencies, light materials, and how the eye treats the mind with a thoughtful use of them. Bachelor in Product Design and a Master's degree in Architecture provided him all the technical aspects of the use of strengths, understanding of materials and 3D modelling.
Once has the technical knowledge and the convince of creating art, the material chose was the step to follow. The keenness of using a simple material whit shining properties became stronger thus after an examination of different materials the decision was to use brass and steel wire. In addition, the concept of using something cheap to create something precious
is very attractive. Creating a net of sewed wire with specific mental patrons and the using the
strengths, making reinforcement to create shapes and curvatures lead final sculptures and models. The process followed during the last four years has been an autodidactic process of discovering how the weight, the tensions and the structure of the net can get transformed into an art piece.
ANDY WALKER (b.1990)
Originally from Wotton-under-Edge, Gloucestershire, Andy completed a Foundation Degree covering Photography and Illustration at nearby Stroud College and, shortly after moving to Brighton, became a full time artist in November 2016. All his work is created digitally as an intricate mosaic of individually hand-drawn triangles, each painstakingly placed, shaped and meticulously coloured.  Using a computer as a 'canvas' gives him the freedom to stretch and resize every triangle with precision and to select each hue and tone. With the exception of the abstract work, his artwork is inspired from his own photographs, used as a reference for colour and perspective. He is currently working on a major series of five photorealistic pictures, depicting each of the five villages in the Cinque Terre, Italy, as well as a wide-ranging collection of Botanical Studies, landscapes and a venture into Op-Art. During a busy first year exhibiting, a highlight was his selection to participate as an emerging young artist at the START ART FAIR in the SAATCHI GALLERY, LONDON (September 2017)
CAROLINE REED
Caroline has a BA honours in Fine Art. Her work is a construction of my emotions and life experiences, Her aim is to reveal not to be put on display personally, Her  work tends to suggest a narrative to the viewer it is not intended to burden the viewer more to provoke thought. A busy second year includes exhibiting at the Talented Art Fair and FLUX exhibition, both in London, and also his debut Solo Exhibition in July 2018 in Brighton, as well as contemporary Art Shows across the UK and Europe.
ADAM WARWICK-HALL
Adam is working towards making larger sculptures that enable the public to physically interact with the forms of the work either via public art or gallery installations: He would like the observer to feel and be able to move around, under and through the pieces to enable an immersive experience of the forms, shapes and textures as well as the change of light and sense of space or containment.
As  a sence of scale is also vitally important and he has not been able to make his work large enough for the viewer to experience the correct proportion in relation to the human form and size.
Whilst the experience of the shape and form of aircraft and their aerodynamic surfaces attracts him, he is salso seduced by the natural world and it seemingly perfect sence of proportion both in animal and plant not to mention micro organisms.
Aircraft fascinate him, the distorted geometry of these amazingly stylized objects, form through function, one of the most powerful symbols of our modern civilization, pulls at all sorts of concealed triggers in the mind.
They are ever present in our world, harbingers of death and also chariots to pleasure , exhilerating yet to some unknown entities, a metal beast that flies above, leaving slowly fading trails of its passing.
He aims to create a  perfect melange between them, aeroplanes and animals, airplanes and plants, wings and leaves and limbs, fuselages and torsos, it is a journey he relishes , striving towards the goal, perhaps more important to learn through the travelling than to ever arrive at this utopia but he will continue.
He longs to be let loose , unconstrained by materials, size, scale or location, to create a gestalt in homage to the possibilites of the mixture, aerorganic sculpture.
WENDY HELLIWELL
Wendy grew up in the 80's surrounded by pop culture, advertising and the growing mass media (Smash Hits, The Face, I.D, MTV and Cosmopolitan.) The instant skin deep pleasure of consumerism engulfed her. Now as an artist she is in the same relationship, interrogating her motives by ripping and deconstructing glossy magazines, packaging, tags, receipts, labels and unnecessary purchases including clothing, unused make-up and nail polish."

As a self-confessed fashionista, Wendy Helliwell celebrates fashion, culture and colour with her contemporary mixed media artworks. Recycling, disassembling and reconstructing, she strives to depict 21st century styles, behaviours and identities.
SUZIE PINDER
 Pindar is an artist that constantly evaluates the world and the wide range of emotions that are evoked from daily life. Pindar feels the need to make sense of everything and capture her observations in a way that she can express and later process. Pindar works on themes that explore memories and moments, happiness, sadness and self-reflection. First seizing the point in time with words so that the immediacy and her feelings are captured, Pindar later creates imagery that perfectly evokes her thoughts surrounding her experience. Today Pindar's art is much more explorative in the physical sense, she now uses her body much more to express thoughts rather than just using paper, this combination ensures maximum impact and adds a strength and boldness to her work. Pindar produces Art that does indeed reveal 'the naked' truth. embracing experiences whether good or bad and documenting them in her bold self-expressive way. This is work that is honest, that is bursting with feelings and memories, making the ordinary interesting.
FRANCESCO JACOBELLO
Francesco was born in Militello in Val di Catania in Sicily. He grew up surrounded by art and artistic expressions. These external circumstances have helped shape his art practice by simultaneously allowing for his own personal and artistic language to develop. A core inspiration behind his works comes from the personal connection within his environment and especially the wish to immortalise expressions and feelings that draw oneself to people, places and situations.
JOSS ROSSITER
Joss was born in South Africa and spent 38 years there before moving to the UK. She turned to art at the age of 58 and has not looked back since.She creates mixed media art using different textures and techniques including pastels, acrylics, gouache, inks, food colouring and scratching. er art is heavily influenced by her life in South Africa, and she believes that there is joy and an intensity of love and passion amongst people even in the most difficult of economic situations. She sells her work internationally bringing her vibrant, bold art to a wide audience. She exhibits regularly in London, including every year at the Mall Galleries Pastel Show and at the Flux Exhibition. Her art is now permanently showing in a gallery in Greenwich, London, in St Albans  and in Laguna Beach California. She also had a successful exhibition in Murcia, Spain in 2017. he is looking to have a how in New YOrk in 2018. She loves life, loves art, and is passionate about producing work that captures the viewer's attention, and her art is now owned by many private collectors all over the world.
LESLEY RISBY
Lesley Risby is a ceramicist, working with wire and porcelain to produce organic sculptural forms.  She was born in London and has lived there for most of her life.  It was after she had her family that she discovered clay at an adult education class.  She took to this medium immediately and started looking for places where she could develop her skills further.  As a result she studied City and Guilds at Harrow College, before going on to the Ceramics course at the University of Westminster, Harrow.  She graduated in 2006 with a 1st class Honours Degree. It was while studying for her degree that she developed the techniques which she continues to use today, producing her ceramics from her workshop at home in Harrow.  From the beginning nature has always been her main inspiration, the fragility and vulnerability of life being the themes that she is currently examining.
MARTIN TURNER

After abandoning fine art as a teenager, Turner worked in IT for a decade before finding success in photography. Using wide angle lenses and bold compositions, his images capture architecture as we've never seen it before - looming and dynamic, with buildings as the hero rather than mere background. Turner has been short listed for the Landscape Photographer of the Year and won the Open House London Photography Competition. He has been exhibited internationally as part of the Sony World Photography Competition and been published in the Times, Telegraph and Time Out, as well as in photography journals in the UK and abroad.
2016 saw Turner's return to fine art. Although more used to creating images in hundredths of a second than the 40 to 50 hours that his pencil drawings now take, he brings the same photographer's eye to his art. It may be a new medium, but followers of Turner's photography will see a familiar approach. Using pencils, Turner is producing images that are similarly decisive, obsessed with light and texture, and imbued with a confidence that comes from technical mastery of his medium.
PEDRO SOUSA LOURO
Pedro Sousa Louro is an artist where you can see the evolution in his dialogue with colours and geometry. Despite his preferences about the contemporary artist, like for instance Francis Bacon, his reminiscence comes from the neo-plasticism of Mondrian and Ben Nickolson, and in some way Picasso. He does not focus on the subject matter, but geometry for geometry's sake is the key in his pieces. He uses the technique of 'dropping', used by Pollock, but with the order and sense of Rothko.  Cubism has been part of his life in the early part of his career, in his more recent researches and studies he is influenced by both cubism and abstract expressionism. His main aim is interacting with the spectator, telling a story. After a short figurative spell combined with his characteristic geometric style, Pedro has found his place with his art in the expressionist world.
DIOGO DUARTE

Diogo Duarte is a London-based Image Maker specialising in self-portraiture and psychological portraits. His background in mental health and bereavement support enables him to create outstanding imagery that goes beyond the boundaries of traditional photography. ​
His personal work and the images he create for clients evolve out of processes of psychological exploration which reveal untold stories. His unique perspective and collaborative approach inspire the creation of photographs that are full of meaning and personal revelation. Each image is more than a simple picture, it is a celebration of self. He was born in Lisbon, Portugal, and have been living and working in the UK since 2007."
JILL TATTERSALL
Jill has always made art, since her childhood in Africa.  At school she was firmly steered away from art and music and for a good while she earned her living teaching medieval French literature.  Fascinating, but it left a gap in her life.  In the mid-90s she followed courses in Art and Design, Textiles and Ceramics at her local College.  Solo exhibitions followed in Southwell and  Lincoln in 2003, and gave her the courage to continue.
Her researches into early maps and travel showed her how differently people have seen the world in other times and places.  Her subjects now might seem varied, but they revolve around some very basic themes.  Origins and the cosmos; science and art and where they meet.  Force and counter-force and the patterns they create: coastlines and weather systems; trees and blood vessels.  We (some more than others) have an innate urge to mimic these patterns and weave them back into our own environment.
FERRI FARAHMANDI
Ferri Farahmandi was born in 1950 and brought up in the southern region of Iran in a creative and artistic family.
Although the arts were never discouraged, an academic education however is what was expected; hence she qualified as a primary school teacher. Getting married and starting a family soon followed, which ultimately did not leave time to follow her ambitions in the arts. The life changing Iranian revolution made England her permanent home. 
It was only until her two children were almost adults that she finally could make time to pursue her own interests. She had always been drawn to clay, and thus decided to apply for a course in pottery at Harrow College. Here she was very lucky to be taught by a very well known potter, John Higgins who   encouraged her to take her passion for clay to the next level. After achieving her City & Guilds Creative studies, she applied and was accepted on a degree course at the University of Westminster to study ceramics.
Here she was taught how to see things laterally and to explore different ways of expressing thoughts and ideas in the "form. In 2006 she attained BA Hons degree. Having obtained her degree, Ferri has continued to explore her ideas, and her work is all the while developing and evolving into her own unique style. She exhibits widely in the UK. erri has always felt comfortable in using the female form as a carrier of the messages. Her latest work blends the classical sculpture with the contemporised expressions carved onto the surface. The lack of colour helps to concentrate the viewers thought s and feelings. Lesley is a selected member of the Craft Potters Association and has exhibited regularly at ceramics shows, including Ceramic Art London, Ceramics in the City and Art in Clay.

​